Engineered to Withstand Hurricane Force Wind Loads
Hurricane season spans from May to November. That is a long time for the possibility of an event to occur that could result in costly damage. Having a commercial door that can withstand hurricane winds, as well as debris picked up by strong winds, is important when it comes to protecting inventory, equipment, and even the building itself. If the door is damaged, strong winds can cause the pressure inside the building to greatly increase, which may cause foundation damage. Many states along the coast, such as Florida, have wind and building codes with which businesses must comply. Rytec will help provide your business with proper hurricane zone doors – to meet these codes, protect your valuable business and save you money on repairs.
Why Rytec Hurricane Zone Doors?
When speed, safety and security aren't enough, Rytec offers high-performance doors engineered to stand up to the wind and rain of a hurricane. Hurricane doors help keep rain and flood waters out better than standard garage doors, while staying aligned in their tracks. Built for durability and strength, these doors will outlast standard garage doors and give your property and belongings long term protection, during and after hurricane season.  If your facilities are within a hurricane zone, consider these doors for maximum protection.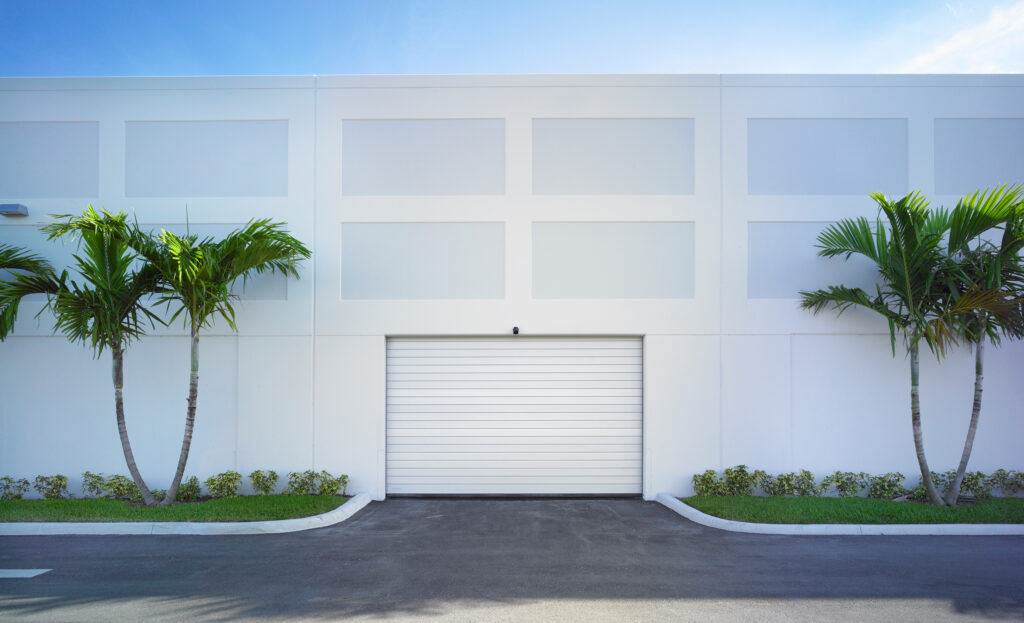 Our Doors Stand Strong Under Heavy Winds and Missile Impact
Able to withstand winds up to 175 miles per hour and small missile impact, our hurricane resistant doors are built to last in extreme conditions. With heavy duty reinforced hinges and aluminum slats, our hurricane rated doors can stand up to wind loads produced during most hurricanes, protecting your building and assets.
Florida Building Code Certified
Both of our hurricane rated doors, the Spiral® HZ® and Spiral® LH®-HZ®, are certified for compliance with Miami-Dade County and/or the Florida Building Code. Miami-Dade County, Florida NOA No. 23-0406-01. Florida Product Approval FL# FL28502-R2. We protect automotive dealerships, parking structures, government buildings, and a variety of commercial buildings along the eastern and southern coasts.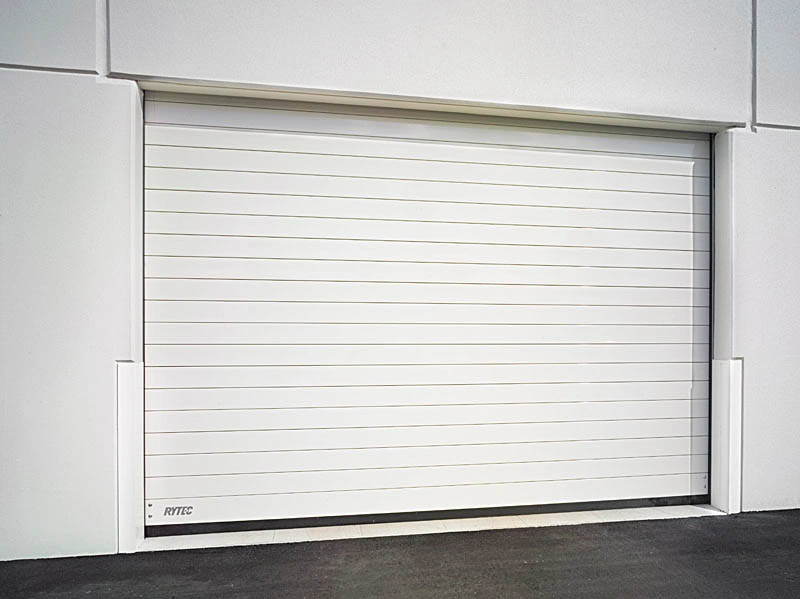 Hurricane Rated Performance Specifications
Double-walled insulated 6-inch aluminum slats with rubber weatherseal
Negative pressure, positive pressure and large and small impact testing conducted to ensure optimal performance in extreme weather conditions
Heavy-duty reinforced hinge system

See the Spiral® HZ® in Action
The First High-Speed Door Engineered to Withstand a Hurricane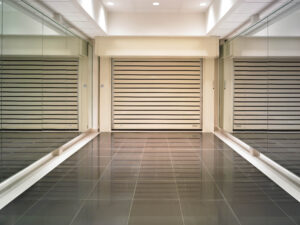 Engineered to withstand hurricane-force winds and rain, while providing high performance and security.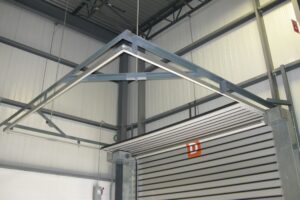 High-performance, low-headroom door engineered to withstand hurricane-force winds while providing safety and security.