Parking
With an estimated 2 billion parking spaces in the United States, competition is driving the need for more efficient and secure parking. Many businesses, including universities, hospitals, airports, and theme parks, can't function without safe and effective parking. Whether designing or managing parking facilities or residential buildings with secure parking – maintaining security and complete control are critical aspects of a successful operation. We understand this at Rytec and offer a wide variety of high-performance parking garage doors that are built for durability, strength, and long-term security while maintaining the overall structural aesthetic of your parking garage entry. High-speed parking garage doors also match the high-tech feel of automated parking system (APS) garages that are becoming more popular in urban areas. 
Check out our high-security commercial parking garage doors below or contact us to discuss your facilities' needs.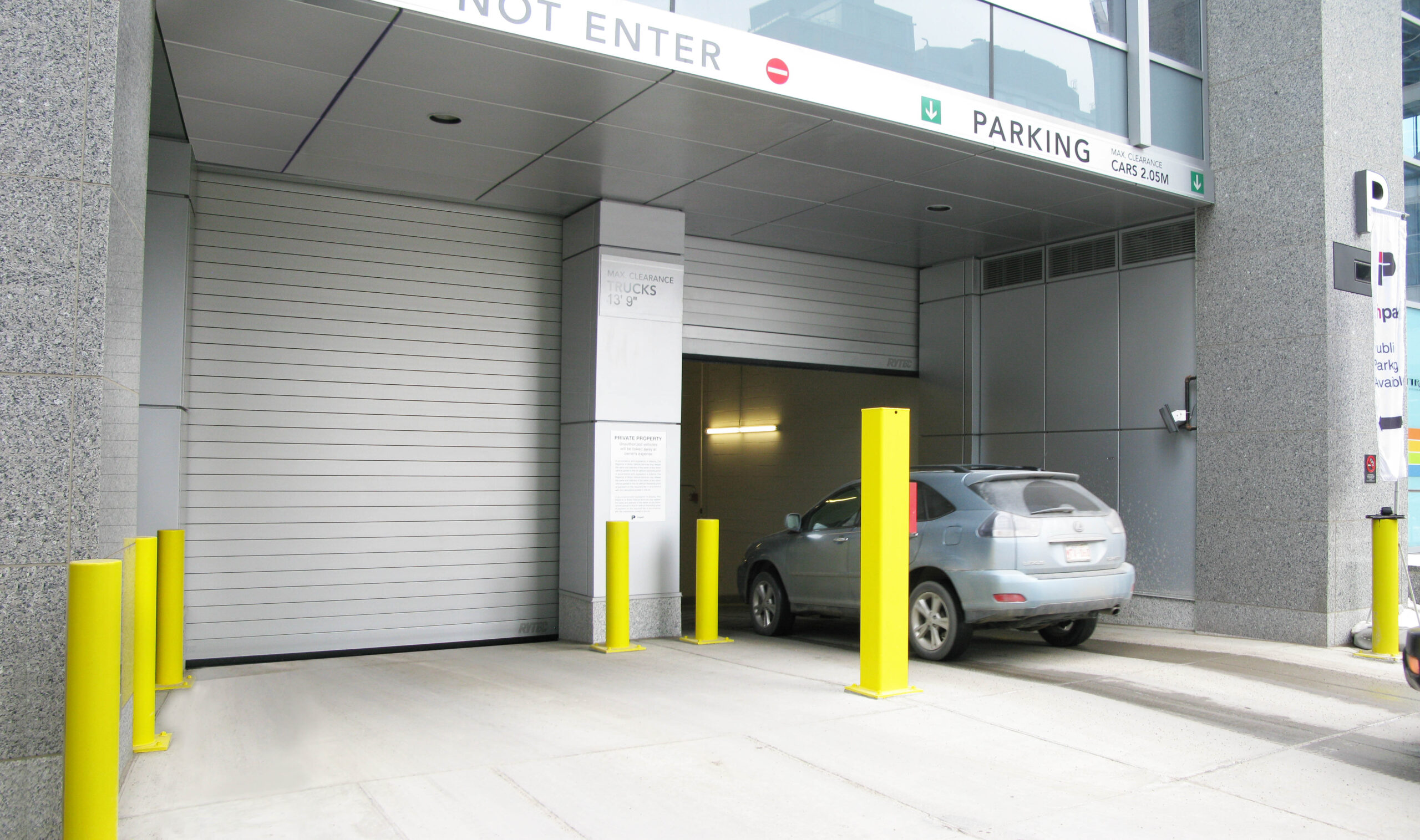 Securing Access & Facility Maintenance
Spiral series doors offer rigid aluminum double walled slats for security
Fabric and rubber doors provide excellent separation between areas and from environmental variants
High-speed, integral rubber weather seals and low maintenance design provide energy efficiency and optimal performance in a variety of conditions
Backed by Rytec's comprehensive support, our doors provide quality, reliability, and performance for day in and day out use
Rytec high-performance doors not only provide specialized door application models and aesthetic features, but operational features to serve the needs of any parking facility.
Rytec SmartSurround® Advanced Detection & Alert System combines artificial intelligence, optical light curtains and high-intensity LED safety lights to detect and monitor traffic and provide visual alerts
Advanced System 4® Controller that can integrate with door opening security systems
Safety signaling options to warn when door is opening or closing
Rytec Connect® remote door monitoring and management system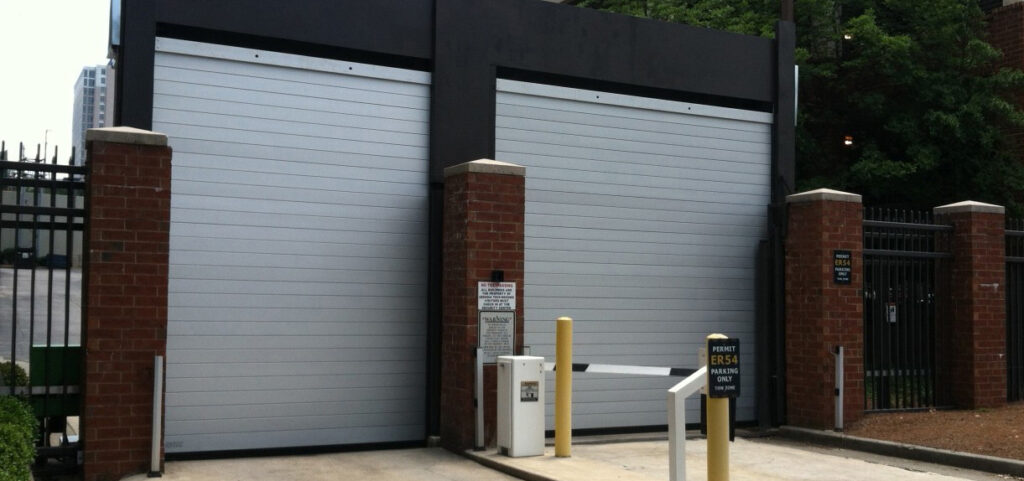 Lasting Aesthetics
Modern, crisp lines and materials coordinate with many types of architectural styles
Variety of RAL classic or custom match colors help fit the visual appeal of individual structures and buildings
Fits variety of installation applications including underground, street level, and even free standing structures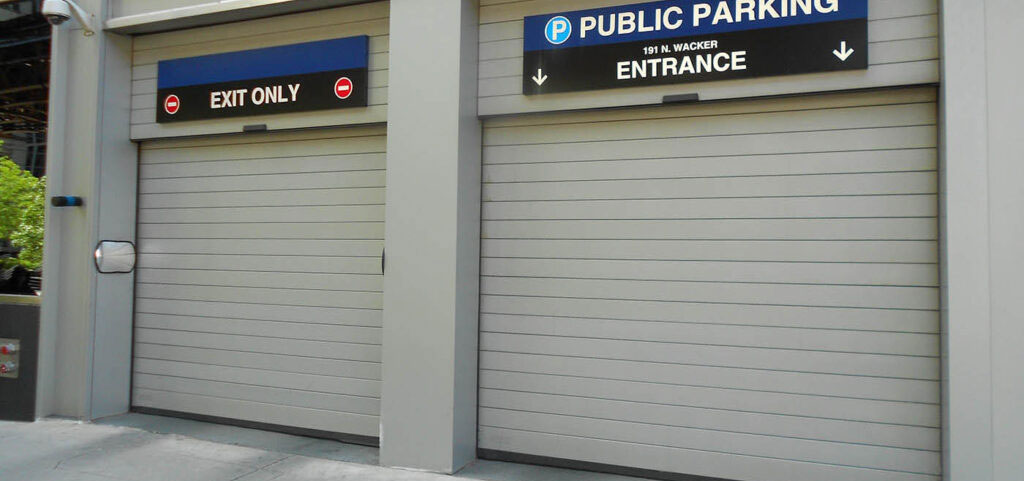 Reliability to Count On
Reliable operation assures smooth, efficient, high-volume continuous traffic flow
High speed reduces the risk of tailgating and piggybacking or entrance of unauthorized traffic into the facility
Made with durable materials to withstand changing and harsh weather environments from snow and salt to hurricane winds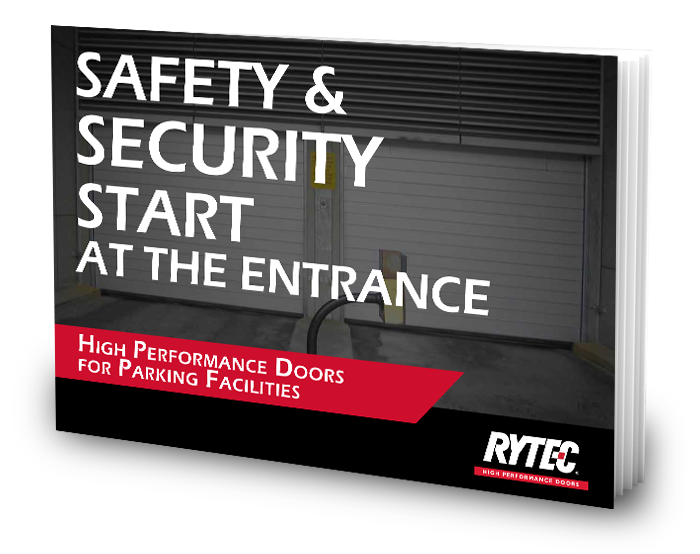 Fast and Secure. Reliable Rytec doors deliver the security people expect.
Download the FREE Guide: Safety & Security Start at the Entrance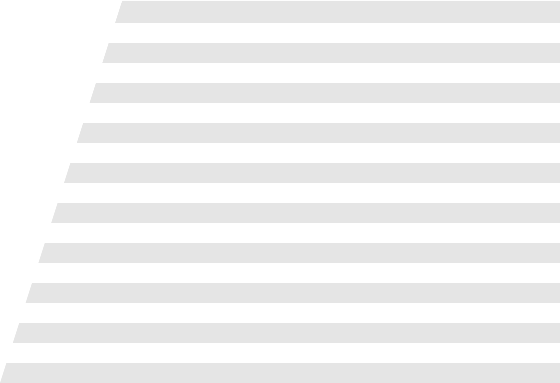 Want to see our parking structure doors in action? Pearl Communities installed Rytec doors in their parking structures due to our product's longevity, ease of installation, and high opening speeds which let vehicles breeze through without the need to stop. Just take a look at Pearl's testimonial video.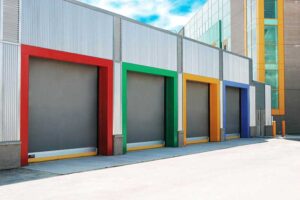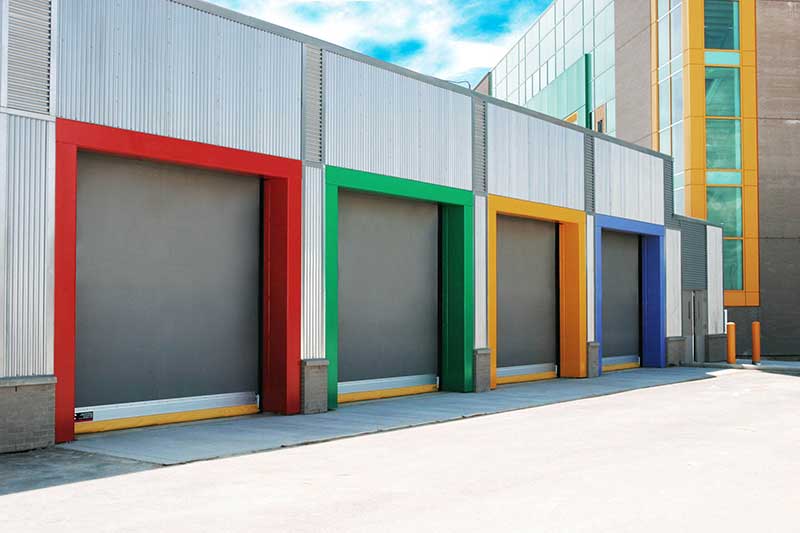 The first high-performance Break-Away™ door, engineered to last, take a hit and withstand high winds or negative pressure in virtually any application.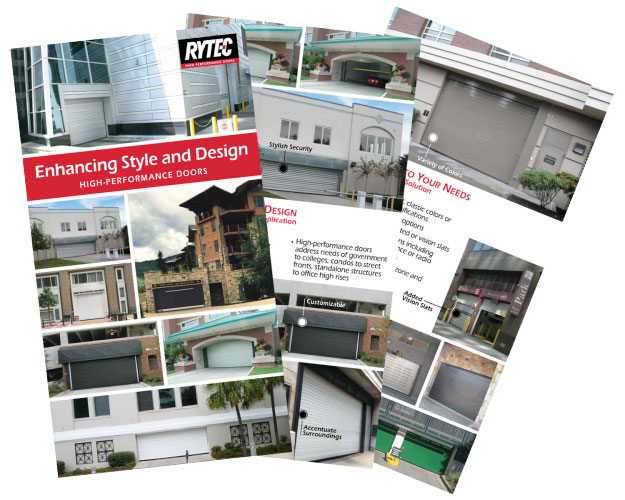 Enhancing Style & Design in Parking Applications
Download the Free Inspirational Gallery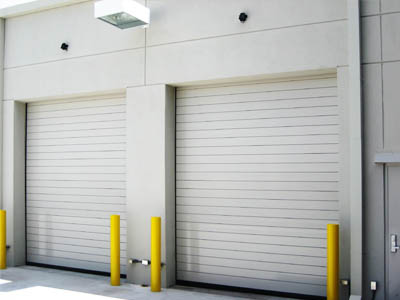 Blog Posts
Are your commercial building's doors strong enough to withstand some of nature's worst weather conditions? Hurricane-rated doors can help.
Read More »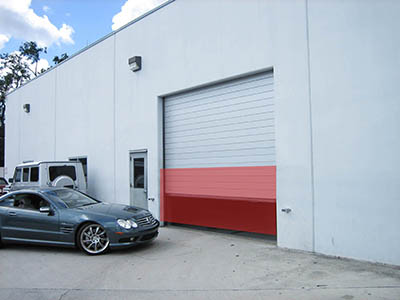 Blog Posts
How does Rytec's new SmartSurround system improve the safety and security of users of parking facilities? This new article answers common questions.
Read More »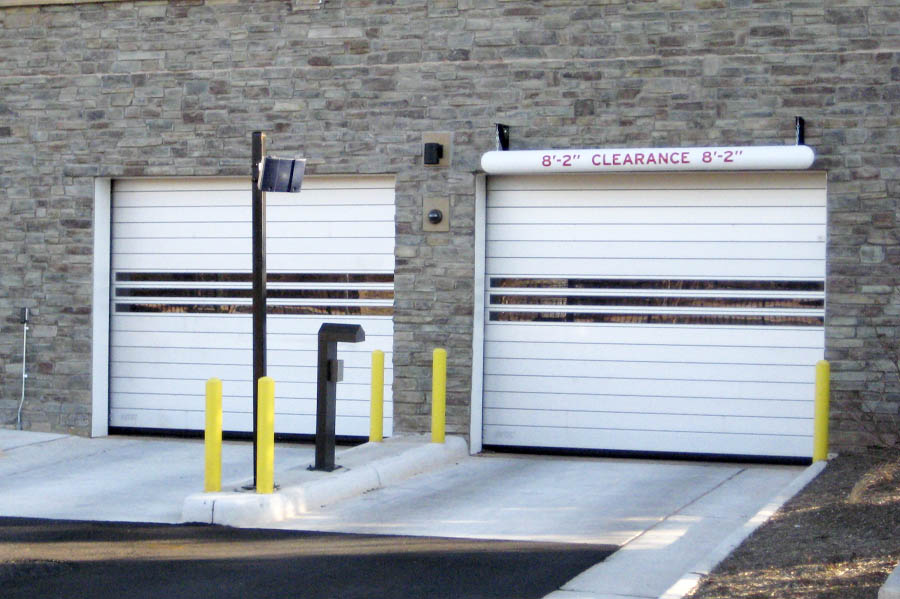 Blog Posts
When it comes to doors for parking structures, what do architects and facility owners look for to meet the needs of today's and tomorrow's users?
Read More »