High Performance, High Cycles & Fresh Air – All Together
Fresh air and ventilation reduce air pollutants, odors, and the potential for mold growth while helping to regulate building air pressure. High-speed operation reduces infiltration when operating and the screen or perforated door panel construction keeps pests, insects and other unwanted contaminants from entering the building. Our ventilated roll up doors allow air flow to and from parking structures while maintaining a secure barrier and visibility. And our roll up screen dock doors sometimes referred to as dock bug doors provide air flow and comfort while keeping unwanted pests out.
Our Ventilated Doors Promise Security, Air Flow, and Speed
Ventilated garage doors appear susceptible to security breaches, especially in parking garages, but the Spiral VT rolling door is designed for 3 things: solid security, optimal air flow, and high speed. With minimum 1 3/16-inch-thick double walled aluminum slats, integral rubber weatherseal, and continuous heavy-duty hinge system, this door will secure your structure from unwanted outsiders. Don't think this level of security inhibits performance, as opening speeds for the Spiral VT reach up to 100 inches per second while remaining quiet as no metal-to-metal contact occurs during operation. Residents above a parking garage, for instance, will not be bothered by operation of a Rytec door. 
See below for our ventilated doors or contact us today to discuss your facilities ventilation needs.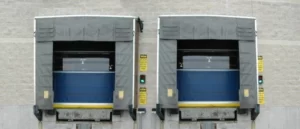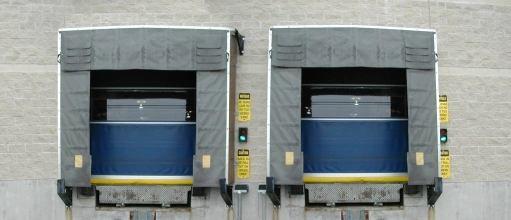 Manually-operated Break-Away™ rolling door provides durability and accidental impact forgiveness for manufacturing, warehousing and car wash operations.