Spiral® LP High-Performance Door
Combining a low profile side column design with a low headroom configuration the Spiral® LP (Low Profile) door offers high performance and speed for high-traffic situations with limited space. This reduced profile can benefit many parking garages and other commercial structures. The Spiral LP low-profile high-performance door has sleek, crisp lines. It also features rigid, aluminum slats for strength, eliminating the need for a second security door.
With a reduced profile allowing it to fit in tighter spaces, it is the ideal low-profile parking door. It is also equally optimal for security, government, parking, and automotive dealership installations. Models designed with 9-inch tall full-vision (Spiral® LP-FV) or full-ventilation (Spiral® LP-VT) slats for specific applications or environments are also available.
Spiral LP is backed by a 5-year limited warranty on motor/mechanical components and materials, plus a 2-year limited warranty on electrical components.
The Rytec Spiral® door portfolio includes models certified to withstand winds up to 175 miles per hour. See our hurricane-rated doors.
Low profile side columns require only 6.5 inches of side room clearance.
Special track design allows a door to fit with as little as 10 inches of headroom clearance.
Quiet, low maintenance spring-less operation.
Double walled aluminum slats, integral rubber weatherseals and heavy-duty hinge system provide solid security.
SmartSurround® Advanced Detection & Alert System combines optical light curtains to monitor traffic and visual safety lights – all in one.
Advanced3 Light Curtain Safety System continuously monitors door opening.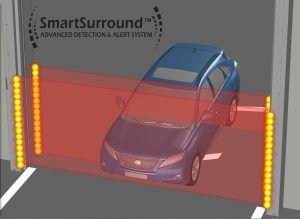 SmartSurround® Advanced Detection and Alert System
Advanced software features next-generation pattern recognition and traffic-sensing technology
4-corner perimeter guard produced by artificial intelligence, optical light curtains and high-intensity LED signaling lights
Ideal for high-traffic areas where both vehicles and pedestrians are present
Double-walled, 6-inch, clear anodized aluminum slats
Integral weatherseal between the aluminum slats
Heavy-duty hinge system for door panel assembly
Durable powder coated steel side columns and head console (excludes US/R models)
Insulated slats
Vision slats
Ventilated slats
Classic RAL and custom color match powder-coated finish
Electric reversing edge with Ry-Wi® Wireless System
Product Sheets
Manuals
Drawings
Architect Resources
Product Sheets
Manuals
Drawings
Architect Resources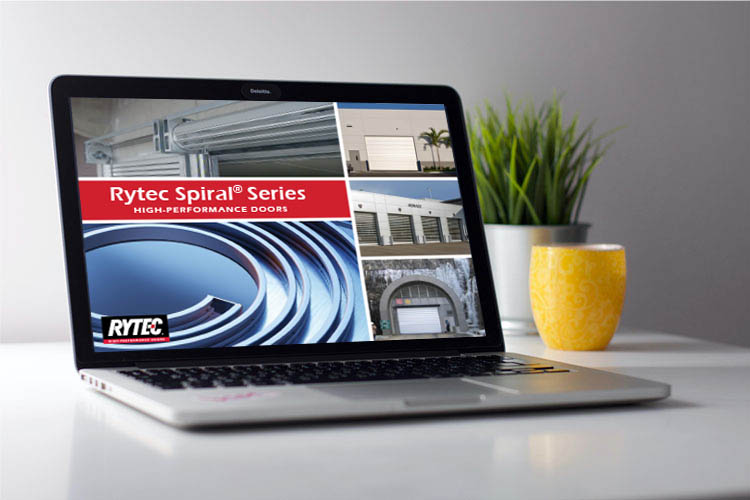 Benefits & Advantages of the Patented Rytec Spiral High-Performance Doors
Download our free guide outlining what makes the Rytec Spiral Door perfect for any type of application and the wide range of features that can be customized for individual door needs.