Cold Storage & Processing
The primary challenge for dry, refrigerated and frozen food distributors is control — controlling the environment, controlling traffic, and controlling costs. With these concerns in mind, Rytec introduced the very first high-speed folding door for the cold storage industry over 30 years ago and remains in firm control of cold storage doors today. Since introducing the Fast-Fold® door, Rytec has expanded this line of cold room doors to address all aspects of food preparation and storage, from meat cutting to banana ripening.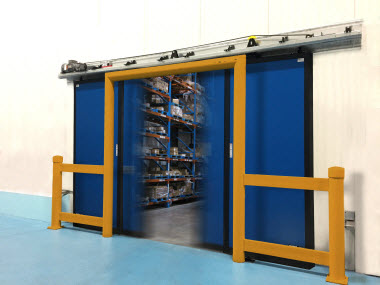 Temperature and Environmental Control
High-speed opening and closing minimizes air exchange
Effective perimeter seals, thermal breaks and thermal panel help maintain temperature differentials
Perfect for coolers, freezers, dry storage, produce, automated storage/retrieval, blast freezers and USDA/FDA processing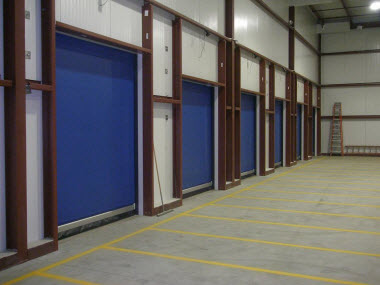 Reduced Energy and Maintenance Costs
Less air infiltration leads to lower refrigeration costs
State-of-the-art insulated panels eliminate the need for conventional defrost systems in many cases
Self-repair, break-away, and resetting options help reduce maintenance costs
Common Cold Storage Environments
Refrigerated/Freezer Warehousing
Food Processing
Food Distribution
Pharmaceutical/Nutraceutical
Cosmetics
Other Temperature-Sensitive Applications

Rytec helped Dade Service Corporation install doors at a national grocery retailer's central distribution facility.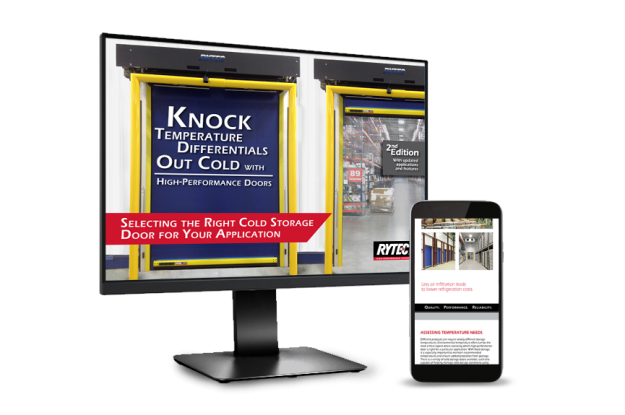 Selecting the Right Cold Storage Door
Download our newly updated 2nd edition FREE Guide: Knock Temperature Differentials Out Cold – with High Performance Doors. You Will Learn the How and Why of: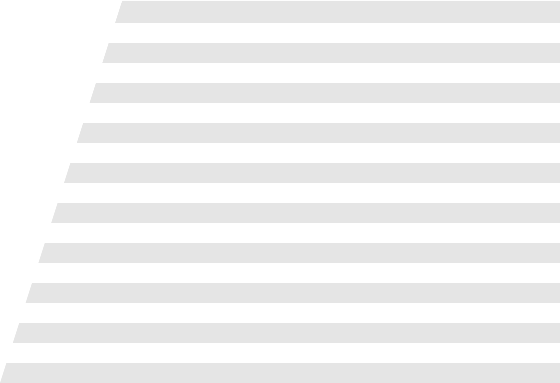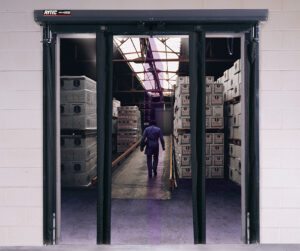 High-performance, low-profile folding door with pneumatic operation provides reliability and performance for cold storage, food processing and pharmaceutical operations.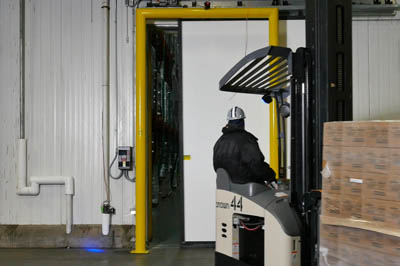 Blog Posts
Here are some key safety features to consider when specifying high-performance doors for cold storage facilities.
Read More »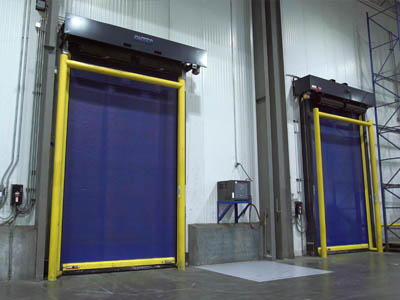 Blog Posts
Rytec has contributed over 35 years of high-performance door innovation to the cold storage and food and beverage industries. Here are 6 notable examples.
Read More »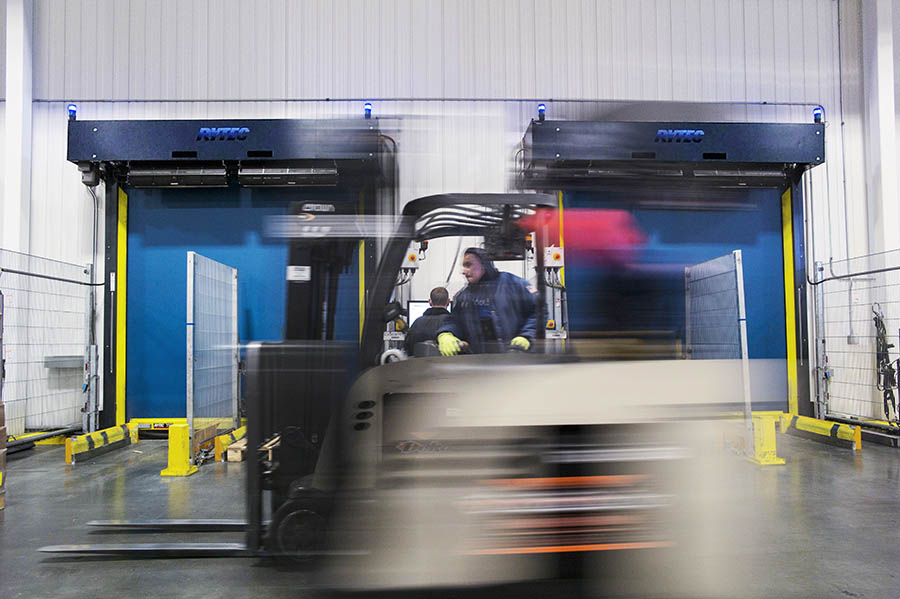 Blog Posts
How much are older, inefficient doors costing your cold storage facility? Rytec's new energy analysis can help you quantify these costs.
Read More »