SmartSurround® Advanced Detection & Alert System
The new Rytec SmartSurround® features next-generation pattern recognition and advanced traffic-sensing technology. By combining artificial intelligence, optical light curtains and high intensity signaling lights in a single unit, the SmartSurround system creates an active 4-corner perimeter guard that extends beyond the door threshold while minimizing the impact on valuable floor space near the door opening. It allows the door to detect and respond to traffic while providing a visual cue for vehicles and pedestrians in the immediate area. 
SmartSurround can be used in automotive dealerships to help better recognize and control traffic in service bays and enhance safety for pedestrians and vehicles. In parking applications, it can help deter loitering around garage door openings with flashing lights triggered by suspicious behavior. In both applications it helps to enhance communication between driver and facility to direct them to what is happening and how they should proceed.
Get 'Smart' and choose the latest in advanced detection technology with Rytec high performance doors equipped with SmartSurround. Available for Spiral®, Spiral® FV®, Spiral® LH®, Spiral® LP and all Premium Prewired Package Spiral® doors. If you have further questions or would like to learn more about Rytec SmartSurround please contact us and we would be happy to address any questions you have.
Intuitive, integrated system offers unmatched awareness, detection, warning and signaling capabilities
Customizable LED light settings with adjustable brightness control, color choice, timing, flashing rates and cascading population to match the needs of individual facilities
Secure connectivity with CAN Bus communication and connection technology and quick-connect cables
Alert lights activate if traffic has not fully passed through the doorway or still may be present in the surrounding area
High-intensity LED lights for greater alert and awareness impact with enhanced lens design for 180-degree visibility
Bi-colored LED visual light warning for both bright or dark environments, interior and exterior applications and installations
Product Sheets
Manuals
Architect Resources
Product Sheets
Manuals
Architect Resources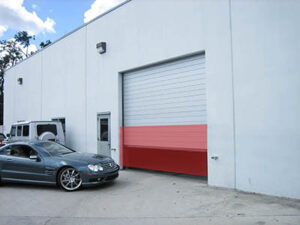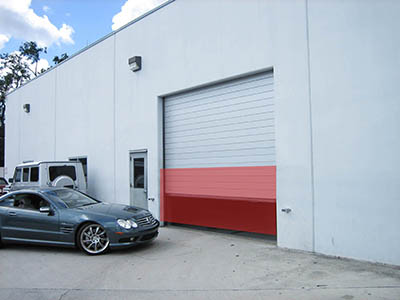 Blog Posts
How does Rytec's new SmartSurround system improve the safety and security of users of parking facilities? This new article answers common questions.
Read More »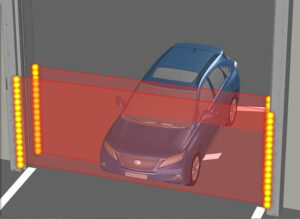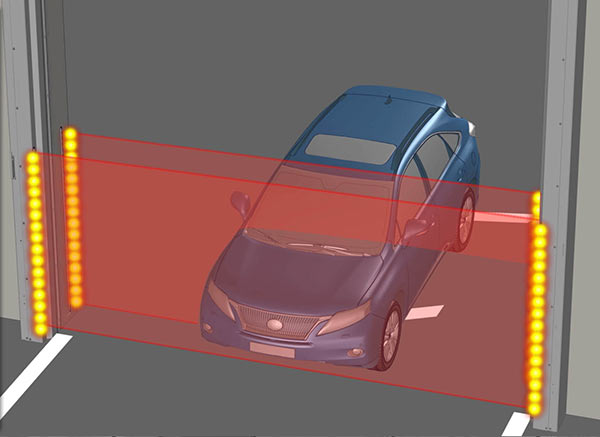 Blog Posts
These FAQs take a deeper dive into Rytec's SmartSurround, including what makes it unique and the problems it solves for auto dealers.
Read More »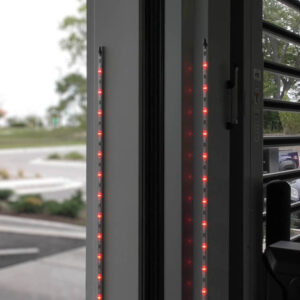 Press Releases
SmartSurround™ is a patented, intuitive object detection and safety alert system – now standard on most Rytec Spiral® door models.
Read More »