Spiral® VP High Performance Door 
Featuring the stylish design and structural integrity of the Spiral® high-performance door series, the Spiral® VP door offers a new combination of quality, value, and performance for lower speed, lower cycle applications. Now, auto dealerships can maintain a consistent aesthetic look – from front to back – without sacrificing high performance. In addition, a restaurant overhead door enhances ambiance in transitional indoor-outdoor spaces and other hospitality-focused settings. The Spiral VP door integrates proven Spiral® overhead door components and a small footprint that allows the door to be installed almost anywhere a conventional overhead door fits – without visible attachment hardware. With sleek styling, quiet functioning, and a compact profile, a consistent 360-degree customer experience is now a reality.
For commercial environments with light to moderate traffic, the lower speed/lower cycle Spiral VP door offers aesthetic quality, durable performance, and reliable security.
Spiral VP is backed by a 5-year limited warranty on motor/mechanical components and materials, plus a 2-year limited warranty on electrical components. In addition, an unmatched 20-year warranty covers high cycle components including rollers, hinges, and door tracks.
Architecturally designed to complement the high-speed Spiral® line – for lower speed, lower cycle applications
Crisp lines provide a stylish look ideal for new and existing auto dealerships and commercial automotive applications
'Moving facade' provides open accessibility and secure separation in hospitality-focused environments
Unmatched 20-year warranty on high-cycle components including rollers, hinges and door tracks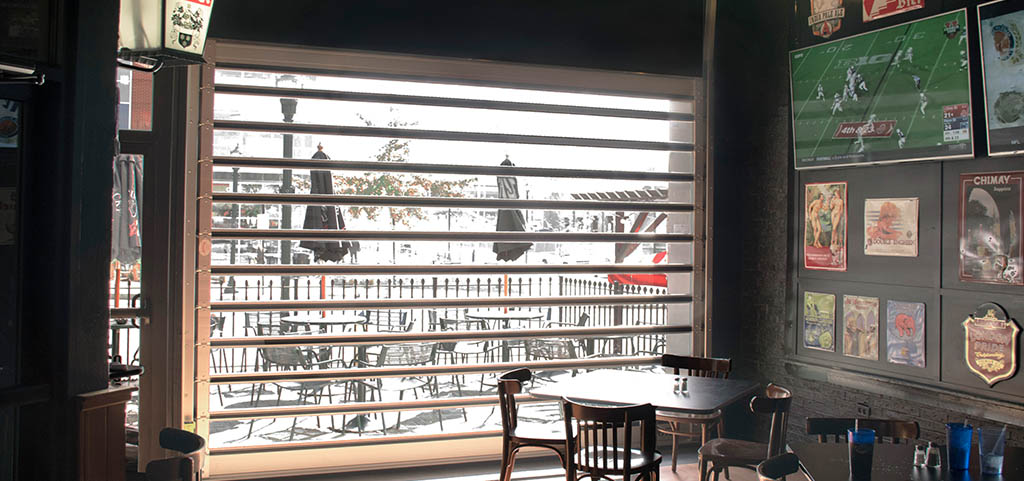 Spiral® VP for Transitional/Hospitality Areas
Shatter-proof and scratch resistant LEXAN™ slats provide visibility and natural light
Rigid door durability, provides security
Small footprint, allowing installation almost anywhere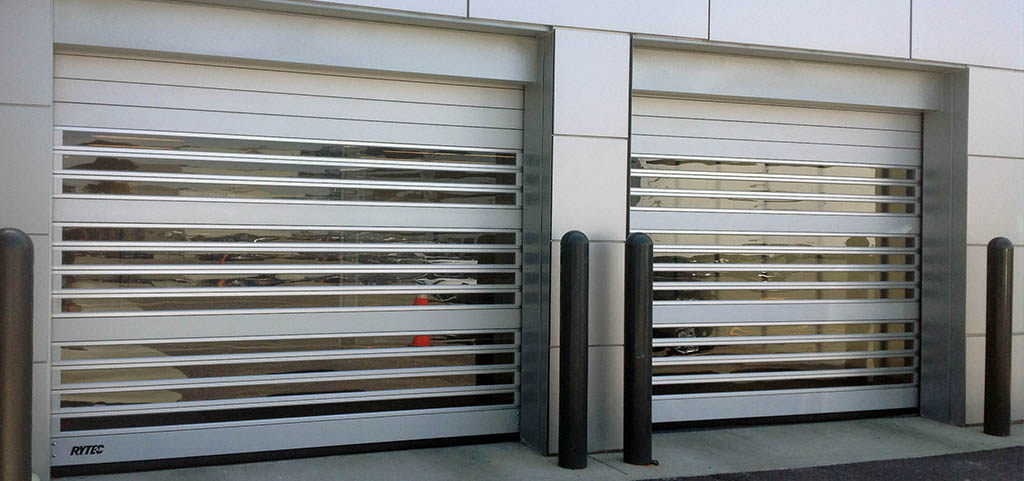 Spiral® VP for Low Cycle Traffic
Same look as other Rytec Spiral® model doors for a consistent look
Standard lift, high lift and vertical lift options available
Sleek styling, quiet functioning and compact profile
Continuous heavy-duty extruded aluminum hinge system
Polyurethane rollers with sealed roller bearings
No visible mounting hardware
Extruded aluminum track; Direct Drive model includes durable powder-coated steel side column covers
Same door components as used on Spiral® doors with millions of operating cycle
Direct drive or Balanced operation
Standard Spiral panel or full-vision panel configurations
Standard, vertical or high lift track configurations
Insulated door panel
Vision or ventilated slats