Operates up to 10 times faster than conventional doors. Spiral FV doors operate at industry-leading speeds over 100 inches per second.
Standard RAL or custom color options available. Continuous, undivided LEXAN™ vision slats for maximum visibility and fog-free performance.
Our doors are engineered for high use and low maintenance. Select models are designed with break-away or self repair features if impacted.
Thousands of Spiral® doors installed in major auto dealerships and auto groups throughout North America.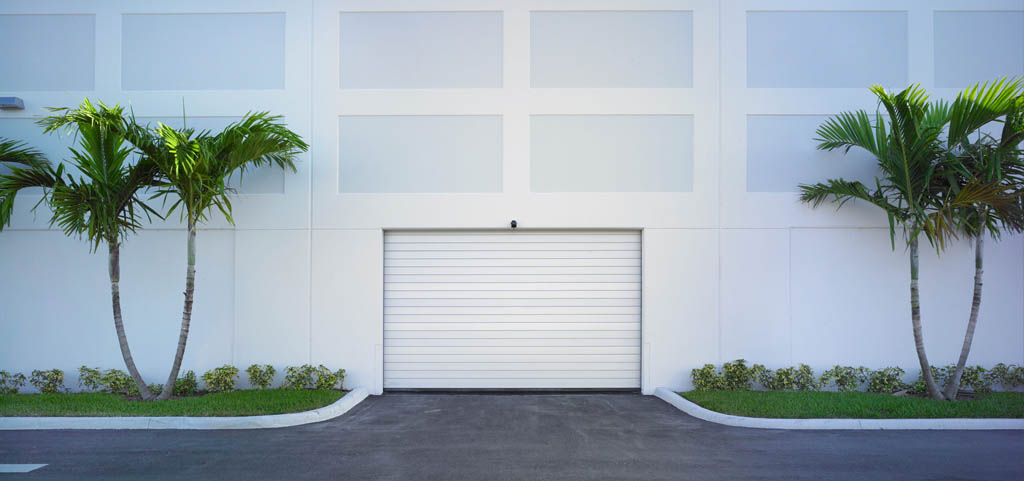 Enhanced Customer Perception
High-tech design and durable powder-coated finish project modern architectural style
Variety of colors and options can enhance the dealership image and reinforce the perception of quality
Smooth operation reduces noise levels for less disruption to customers and technicians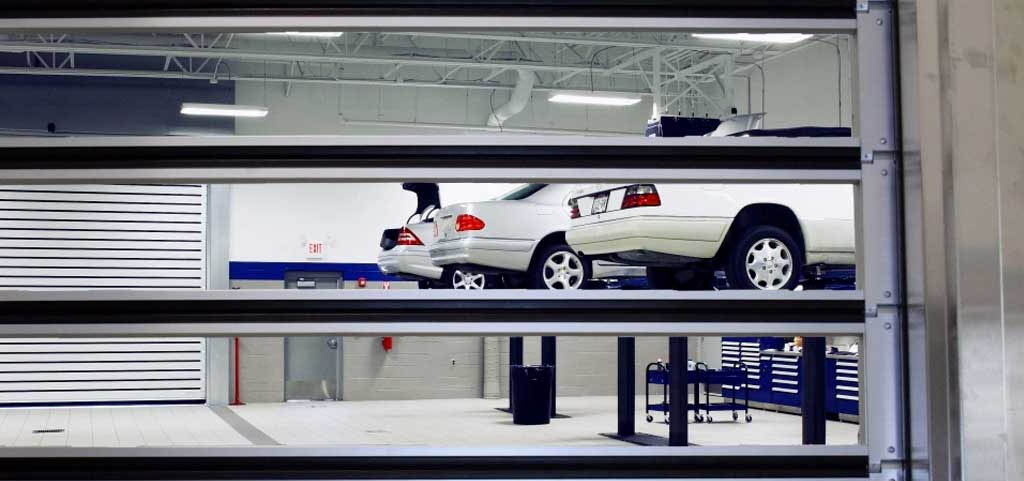 Improved Working Environment
Air infiltration is minimized with fast opening and closing speeds to help maintain internal temperatures
Better temperature control consistency attracts highly-skilled auto technicians
High-speed performance assures efficient movement of vehicles in and out of service bays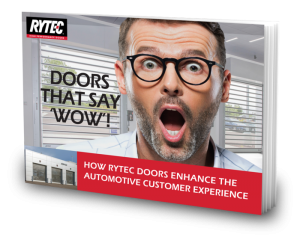 Create a WOW Experience for Your Customers
Download your FREE copy of our new Guide, "Doors That Say WOW!"

Rytec Doors for Auto Dealerships
See how Rytec can help your dealership with this short overview into high-performance doors in the automotive industry. 
Recommendations for your facility
Unique application needs
Planning an expansion or renovation
Important door specifications
Compare high-performance door models
If you'd like to connect with one of our experienced sales representatives throughout North America, simply fill out our brief online form and we can provide you with additional information or connect you directly with your regional sales manager regarding your request. We're only a click away and ready to help!