Savvy auto dealers know that building relationships with customers starts before they even enter the building. That's why many dealerships are investing in high-speed,
high-performance doors
. Upgrading standard sectional doors to modern high-performance doors helps dealers:
Reduce downtime
Reduce maintenance
Improve the customer experience
Enhance safety
Improve staff productivity
Reduce energy costs
Maintain environmental responsibility
But don't take our word for it. Here's what some of our best auto dealer customers have to say about Rytec doors:

At
Roseburg Honda in Roseburg, Oregon
, Rytec doors make a memorable impact: "Nothing makes my job easier than to have a customer wowed," says Service Manager Mark Baptista. "When customers arrive, everything seems to go a little bit easier just by being greeted by a Rytec door. The doors are constantly going up and down and our customers are always impressed. I can't think of a better first impression. I'd recommend Rytec doors to anyone who has a service drive."
---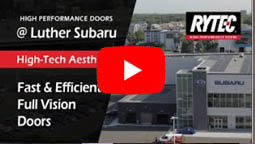 Rytec doors help
Luther Subaru in Bloomington, Minnesota
service approximately 150 cars every day. "The speed of the doors keeps the flow of customers moving quickly through the service drive," says Service Manager John Reinan. He calls the aesthetics of the doors "top-notch," which support both his staff and customers. "You can see through them, so my service advisors can see incoming traffic and customers can see if there are cars in front of them. They're high speed, which means a greater energy efficiency with keeping the heat in and the cold out. They're also nice and quiet."
---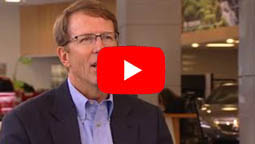 Mark Miller Toyota in Salt Lake City
was the first LEED®-certified green automobile dealership in the western United States. It chose Rytec high-performance doors in its service area for their fast, energy-efficient performance: "Not only do they let a lot of light into the workspace, but they're able to cut temperature down in our shop because I don't have to wait for the door to open or close," explains Service Manager Brian Lawrence. "When it comes to comfort and convenience, it's quite a contrast from our old shop." He adds that the Rytec doors help the showroom use about 25% of the energy that a normal showroom would. Inside the shop, he estimates they use about 63% of the energy of a traditional shop. Plus, the doors create a welcoming environment for customers that sets the stage for a positive customer experience. "We're raising the bar in what the car dealership looks like."
---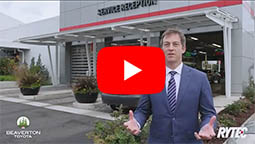 Russ Humberston, Dealer Principal of
Beaverton Toyota in Beaverton, Oregon
, says the dealership installed Rytec doors because they provided a great environment for both customers and staff: "The biggest reason we decided to use Rytec doors was that we thought they provided the best after-sell care for our customers. When they arrive in our service drive, they have a nice environment. It's been great for employee morale, and it allows our service advisor to spend time with customers at their car, which is really what customers want," he points out. The doors also help their LEED® gold-certified building use less energy to heat the space. "At the end of the month, it's been a nice saving for us and our utility bills," he adds.
---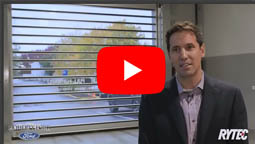 Michael Doherty, Dealer Principal of
Doherty Ford in Forest Grove, Oregon
, says his dealership's Rytec doors have performed flawlessly for his customers and employees: "Our techs love it, our service advisors love it and customers love it. When you pull up to that door and it's up instantaneously, everybody's jaw drops," he says. "I would absolutely recommend Rytec doors to other dealerships."
Contact us
today to discuss your auto dealership's door needs.
Learn more about Rytec doors for auto dealerships here.