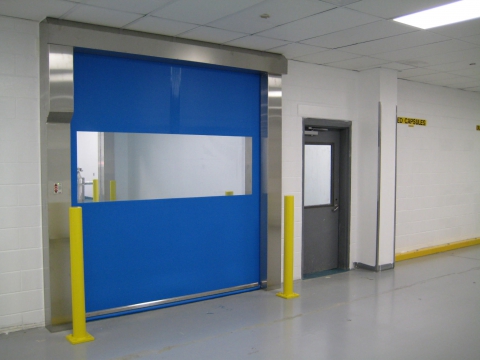 Federal regulation of the food production, cold storage and pharmaceutical industries helps to ensure that our food and medications are safe for consumption. As part of these regulations, high-performance doors used in these industries must meet several requirements, such as FDA standards and Current Good Manufacturing Practices (cGMP) regulations.
FDA Standards
The FDA ensures the quality of products by carefully monitoring the compliance of food and drug manufacturers. Most food facilities are required to register with section 415 of the Food, Drug & Cosmetic Act and must comply with the requirements for risk-based preventive controls mandated by the FDA Food Safety Modernization Act (FSMA). Regulations state that cold foods need to be kept at 45°F or lower, depending on the type of food being refrigerated, and food that needs to be frozen must stay frozen before consumption.
These Rytec doors are designed to meet today's stringent FDA regulations: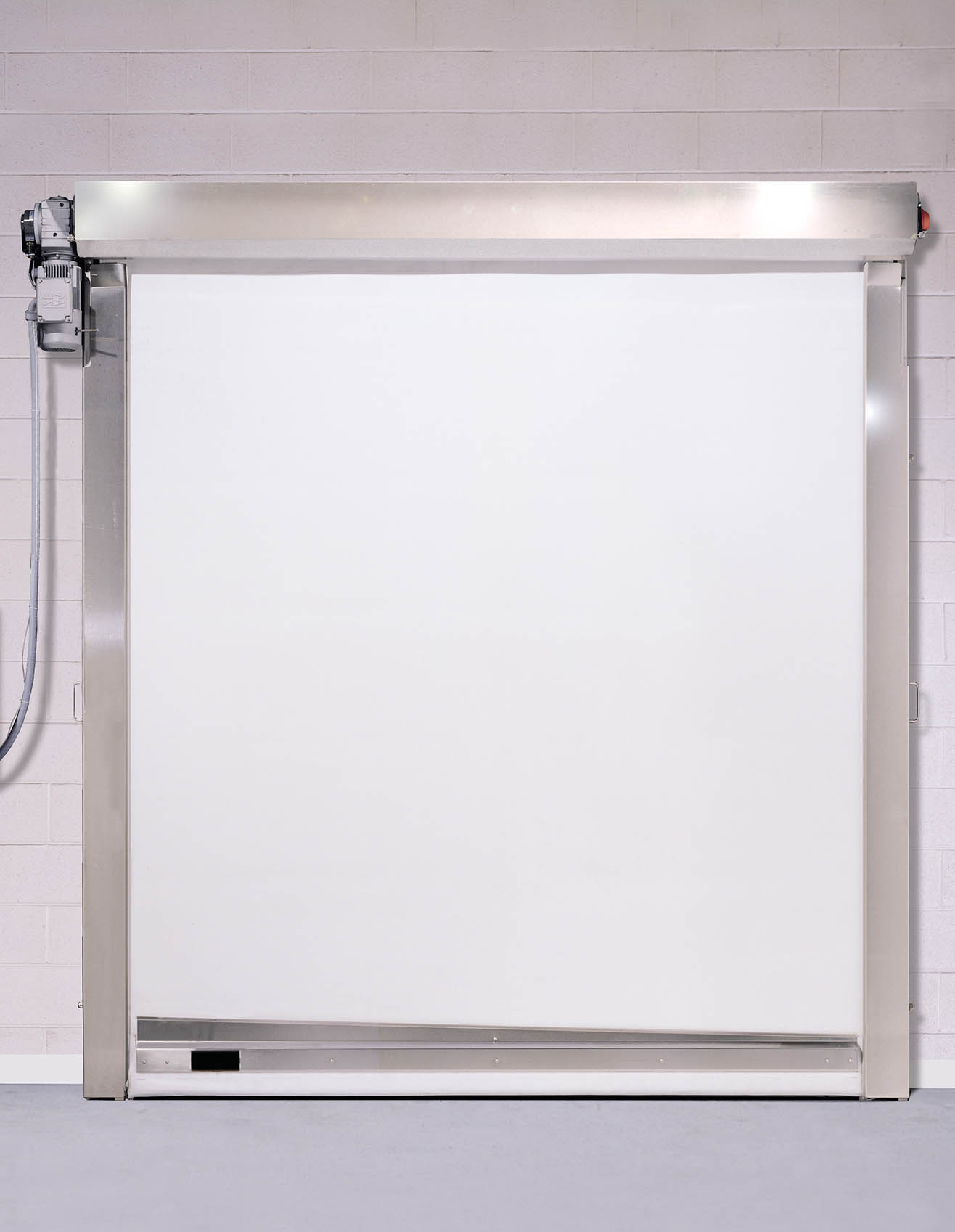 Clean-Roll® is the original USDA-compliant high-speed roll-up door. The Clean-Roll® door is the only UL-listed high-speed clean room roll-up door designed specifically to meet USDA, FDA, NSF and ISO standards. It's engineered to meet USDA hygienic standards for meat, poultry, dairy and seafood applications and is also well-suited to food and beverage processing as well as pharmaceutical production facilities.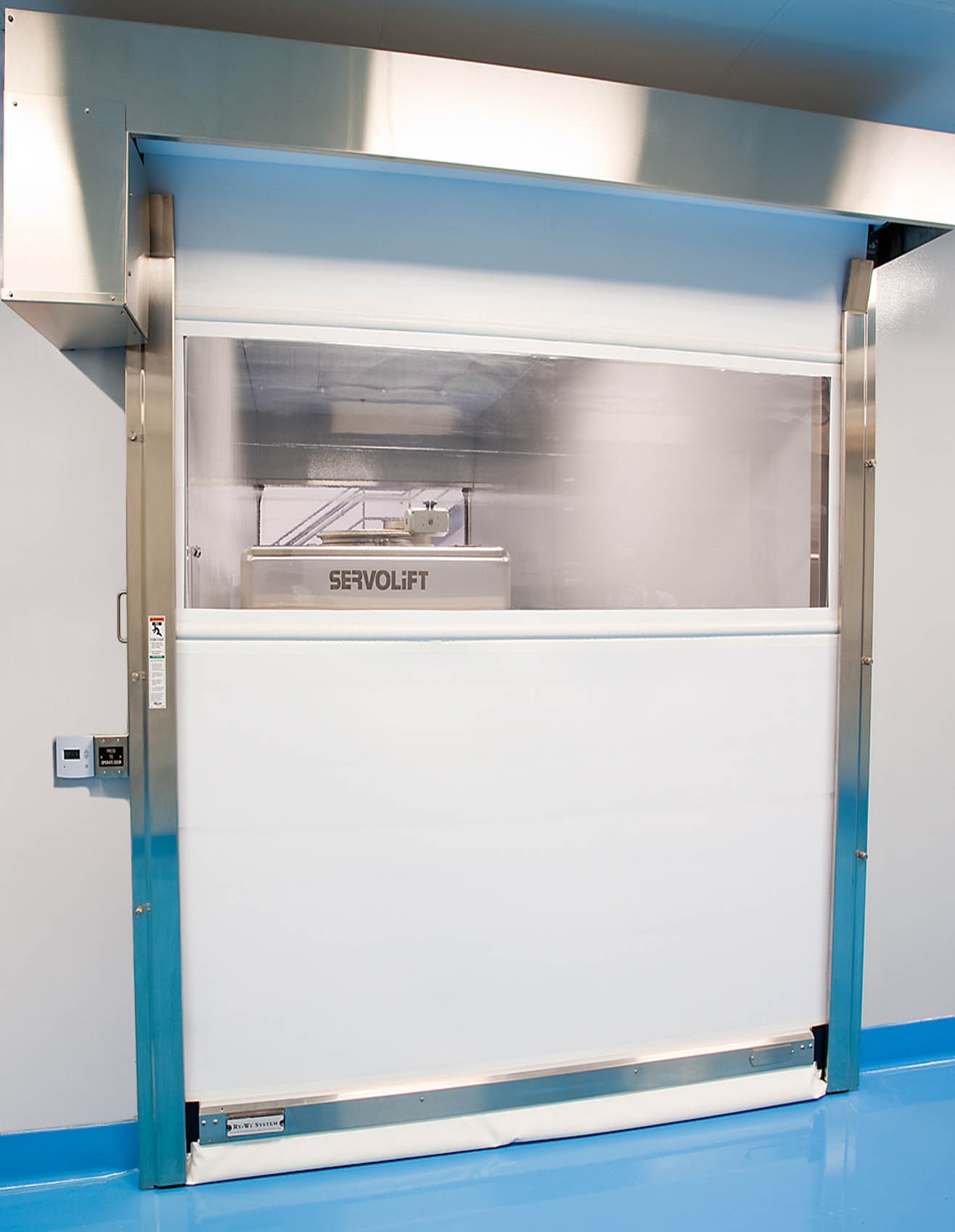 Pharma-Roll® is a high-speed roll-up door that's designed to meet FDA guidelines. The Pharma-Roll® door is designed specifically to meet the operational and sanitary requirements of food processing and pharmaceutical applications while maintaining pressure differentials. It provides all the maintenance-saving and efficiency benefits of a high-performance door while allowing for easy wipe-down cleaning.
cGMP Regulations
The FDA ensures the quality of drug products by carefully monitoring drug manufacturers' compliance with its cGMP regulations. cGMP regulations for drugs contain minimum requirements for the methods, facilities and controls used in the manufacturing, processing and packaging of a drug product. The regulations make sure that a product is safe for use, and that it has the ingredients and strength it claims to have.
These Rytec doors are designed to meet cGMP regulations: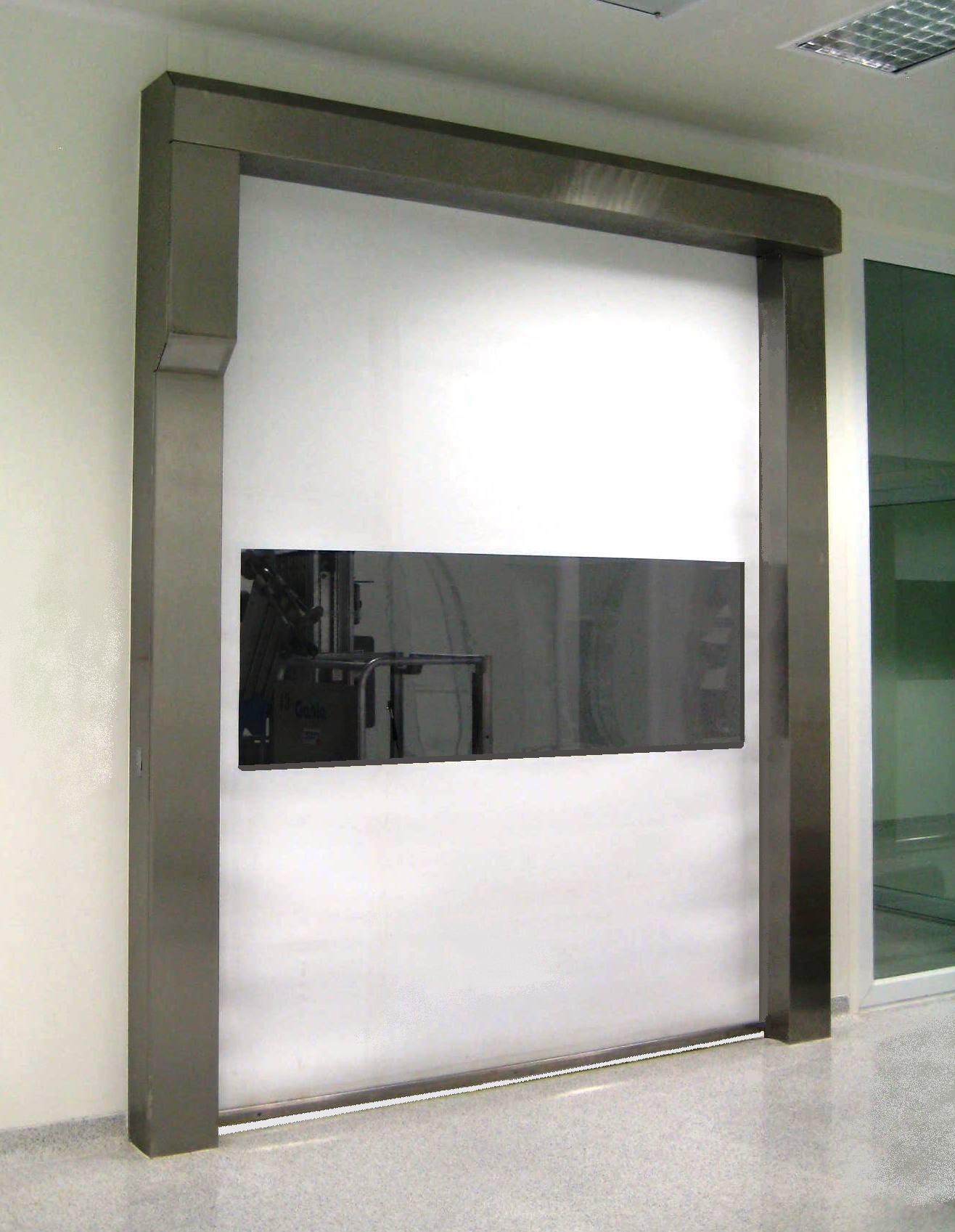 Pharma-Seal® is the high-speed rolling door engineered for cGMP and "class-rated" facilities. The simple design of the Pharma-Seal® door is fully enclosed with stainless steel side columns and head assembly without any external parts, making it easy to clean. It is the tightest sealing, most reliable, high-performance pharmaceutical cleanroom door available.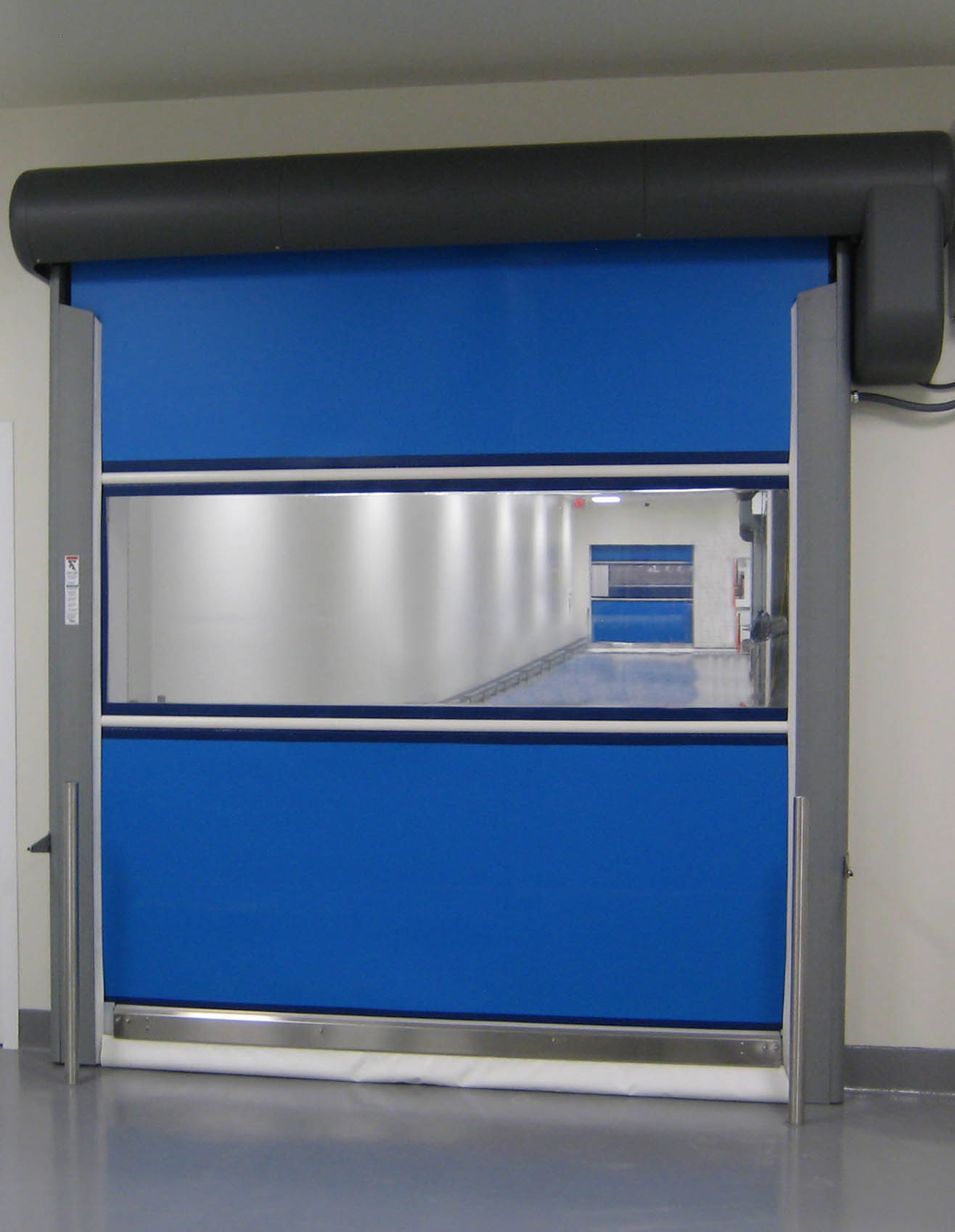 Plexline® Clean is the composite door for clean compliance. The Plexline® Clean door combines high speed, a tight seal and composite construction for greater efficiency and compliance in cGMP applications. It's designed for high-traffic, interior applications where durability, speed and visual impact are paramount.
Clean Features
High-performance doors offer a variety of features that help safeguard these highly regulated environments. They include:
Stainless steel components. High-performance doors are manufactured with stainless steel components that won't rust.
Fully sealed. Their tight seals and fast opening and closing speeds minimize air exchange between areas, while fully sealed components eliminate places where dirt or germs can hide.
Easy to clean. These doors are specially designed for easy cleaning and full wipe-down capabilities, with specially coated surfaces that prevent the build-up of dirt or germs.
Durable. Collection points and conventional seams are minimized, while long life is ensured with corrosion-resistant and chemical-resistant materials. Plus, these doors can withstand industry standard 0.10″ W.C. of room pressurization.
At Rytec, we have door models that meet a variety of compliance needs. From full sealing and wash-down capabilities to ensure cleanliness or adherence to strict USDA/FDA or cGMP requirements, there's a Rytec door for your specific food production, cold storage or pharmaceutical needs.
Contact us today to discuss your compliance-based door needs.