Low Profile, Full Vision and Stainless Steel - All in One Door
Running on standard shop air with very few moving parts, the Fast-Fold Pneumatic Stainless Steel door is a classy yet economical alternative to impact doors and strip curtains. Full-height visibility ensures awareness on both sides of the opening and simple controls ensure dependable operation.
With stainless steel construction the Fast-Fold Pneumatic Stainless Steel door can be applied in select food processing, pharmaceutical and clean room applications and can be built up to 12' wide x 14' high.
---
Benefits
Stainless steel components can withstand harsh chemicals and heavy cleaning.

High-quality Puralon™ door panels never touch the ground to ensure no contact with contaminants.

Opening speeds of up to 72 inches per second offer improved traffic flow and better environmental separation.

Stainless steel pneumatic cyclinders are built to provide years of trouble-free operation.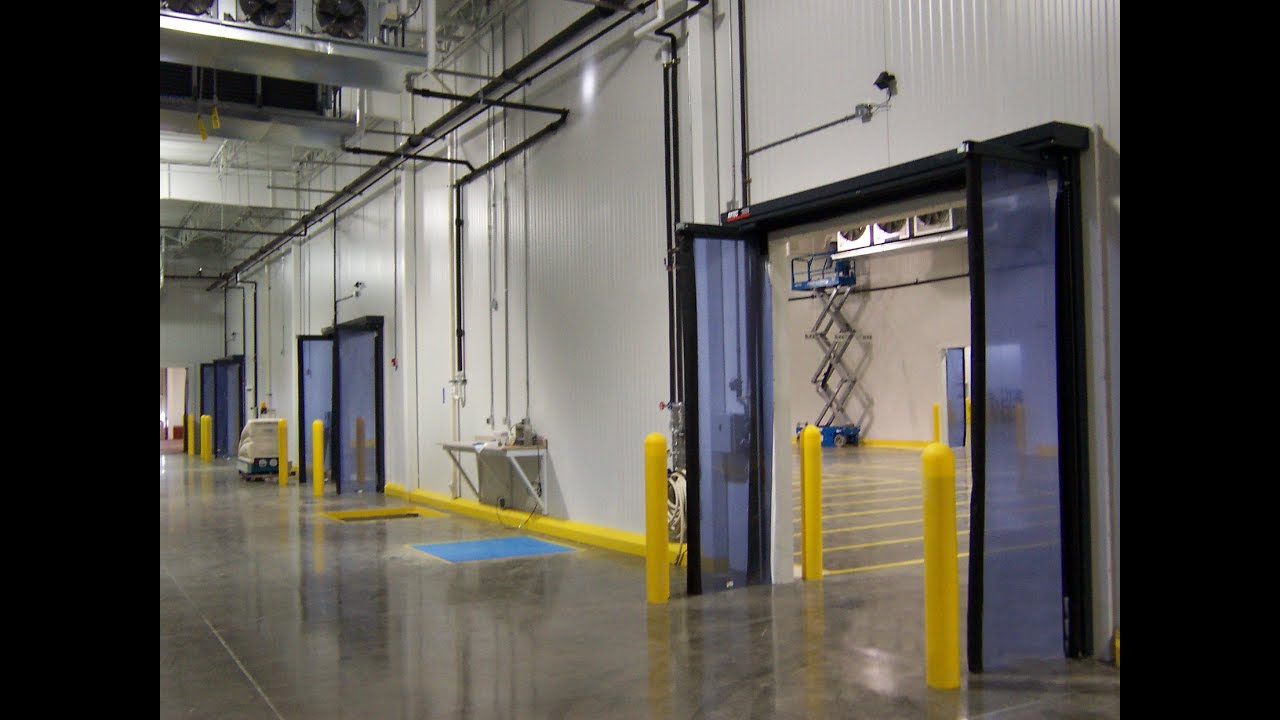 Construction
3/8-inch Puralon™ door panels

Vertically seamed panel connections

Stainless steel head assembly, roller track, side frames and all other metal door components

Two stainless steel pneumatic cylinders in the door head

110 volt, single phase control box