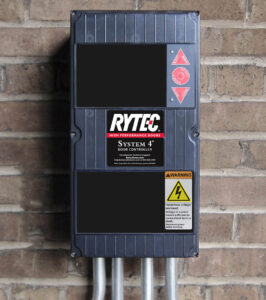 Safe, secure door opening and closing is crucial for both equipment and pedestrian needs, especially when high-speed doors are involved. Different facility operations often require customized activation methods and operating considerations depending on the type of vehicular traffic moving through doorways and/or concern for foot traffic safety near the threshold.
Door activation controls – including manual, automatic and enhanced options – allow for customized door activation and operation across a variety of applications.
The System 4® Door Controller
With greater functionality and unprecedented efficiency, Rytec's next-generation System 4® door controller takes door performance to a whole new level.
The System 4® is faster, smarter, smaller and easier to install than most other high-speed door controllers. The intelligent processor and variable frequency drive generate an energy-efficient speed curve for smooth motion and soft starting and stopping. Whether it's connected to a rolling, folding or sliding door, performance is under control with the state-of-the-art System 4 door controller.
Intelligent control – Intelligent monitoring of power consumption, combined with dynamic speed curves, provide excellent energy efficiency.
Fast and smooth – Infinite speed adjustments, smooth motion and efficient operation result in less wear on components and lower maintenance costs.
Precise positioning – An absolute encoder allows for precise door positioning while eliminating the need for mechanical limit switches. It maintains positioning even if the door is moved with the power disconnected.
Total control – Three simple buttons enable total digital control of all door functions, parameters and positioning.
Easy to use – The controller's vacuum fluorescent display provides scrolling messages with easy-to-understand error codes and instructions.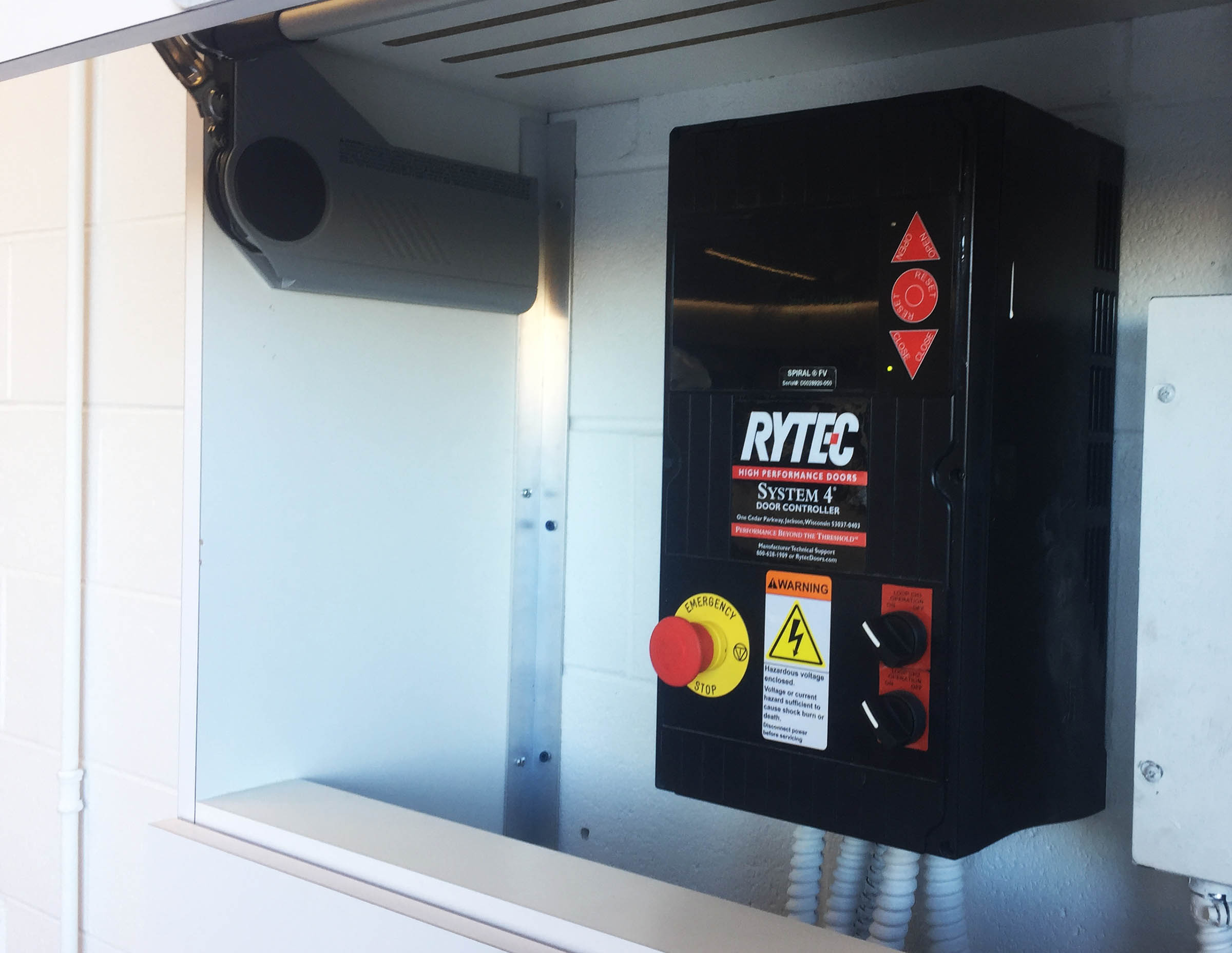 Programmable and expandable – Program the door to match traffic speed and the environment. Numerous inputs and outputs enable connectivity and expandability. 
Self-monitoring and self-diagnostics – Continuous monitoring logs all door activity and cycles, while the self-diagnostic capabilities simplify troubleshooting.
Flexible – The System 4® controller can be incorporated with a variety of door activation options for greater flexibility.
See how the proprietary System 4® is faster, smarter, smaller and easier to install than other high-speed door controllers. Learn more here.