NADA Show is the Auto Industry Event of the Year, and typically hosts thousands of exhibitors, auto dealers and related industry staff in Las Vegas, San Francisco or New Orleans. This 3-day, in-person show promotes face-to-face conversations about the industry, current or planned projects or helps to renew personal and professional relationships. However, with the ongoing COVID-19 pandemic, the first-ever all-virtual show was recently held – and completed – all online.
NADA Show 2021 featured thousands of products represented by hundreds of exhibitors within a virtual Expo Hall. There were over 60 educational sessions, multiple speakers, contests (with some amazing prizes) and even keynote sessions featuring Mark Wahlberg, Jay Feldman, Ford President & CEO Jim Farley and much more.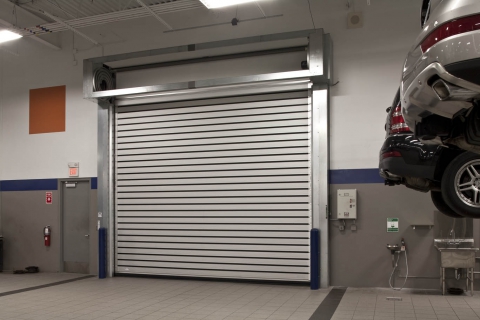 Rytec High Performance Doors staffed its 'booth' with two dedicated Commercial Division Sales Directors whose focus is completely on this important industry vertical. They were available pre-, during and post-event to answer questions and provide information about our proprietary Spiral® series of rigid rolling doors – high-speed doors which are ideally suited to auto dealer operations. Engineered to withstand the rigors of daily use, and often providing millions of operating cycles for our customers, these models are custom-manufactured for optimal fit and performance. Reducing maintenance costs, enhancing customer experience and ensuring comfortable environmental conditions for customers and staff alike, the Spiral line is one of many designed with customer satisfaction and reliable performance in mind.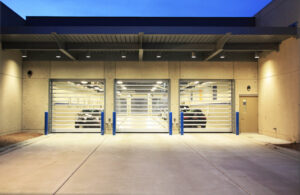 As communicated and promoted to its NADA booth online visitors, Rytec continues to support critical infrastructure businesses such as auto dealers to enhance operations of both new car showroom and service drive write-up areas. As a result, we help ensure essential workforce team members continue to have reliable transportation to serve their customers across a broad range of industries as well. Further, with features such as Touchless Push Button access to Virtual Pull-Cord activation, Rytec high-performance doors can help ensure overall employee health and address public safety concerns during the current COVID-19 outbreak – and well beyond.
Rytec – Quality. Performance. Reliability.
View our full line of high-performance doors for Auto Dealerships.