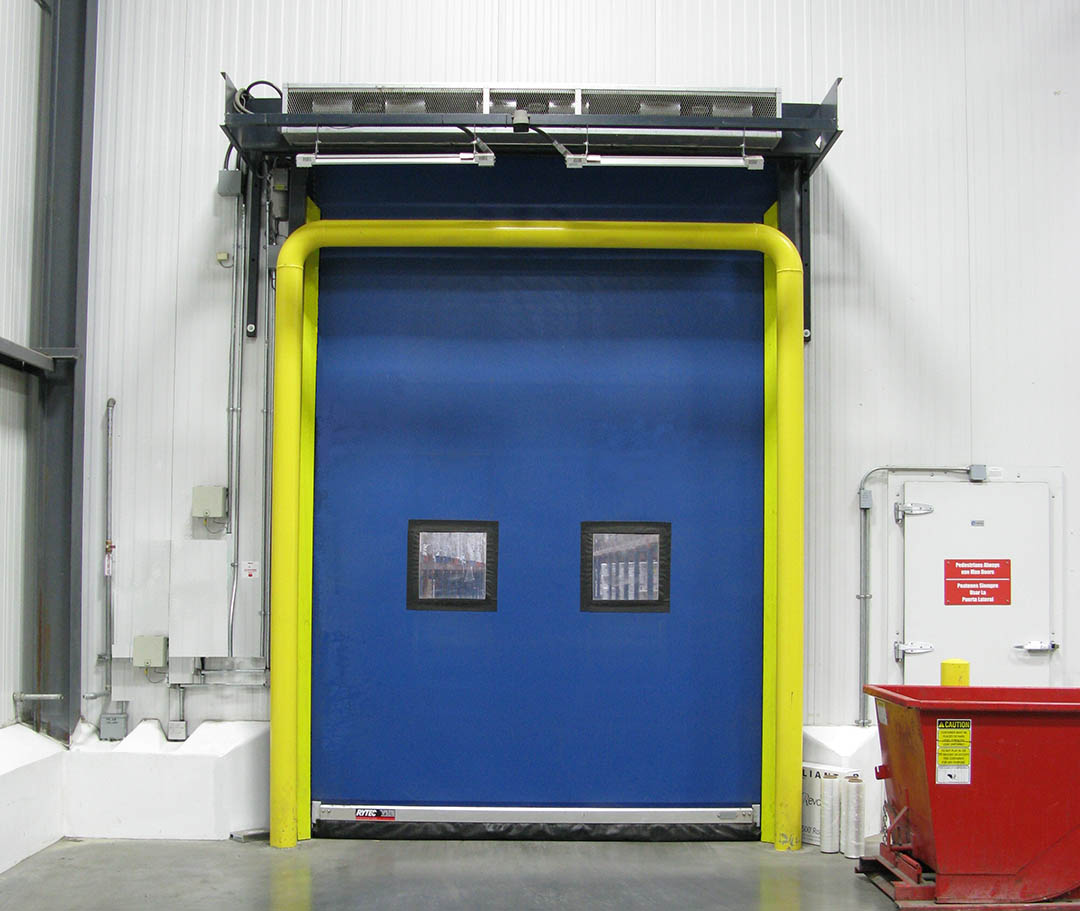 In cold storage areas, preventing the ingress of warm air is a constant challenge. When warm air moves into a cold storage area, the water vapor in the air condenses into water and forms frost or ice. This can accumulate on cold surfaces such as walls, doors and floors.
Frost buildup around a door opening can cause safety issues for people and material-handling equipment. It can also prevent doors from closing tightly, forcing refrigeration systems to work harder to maintain constant temperatures and potentially shortening equipment life.
Moisture typically enters the cold storage or freezer area when a doorway is open. Most cold storage operations require constant opening and closing of doors to move product, so restricting door opening times is not an option. That's why high-performance doors are a must in any cold storage facility.
Features to consider in high-performance cold room doors
Insulation. High-performance doors are manufactured with energy-efficient materials that have a high R-value (up to R-40) to help reduce energy consumption and minimize energy loss.
Durable materials. Puncture-resistant materials ensure long-lasting performance. Look for sturdy, standard fabric material, USDA-compliant and tear-resistant materials, such as polymer-impregnated monofilament polyester fabric and two- or three-ply thermal panels.
Fast speeds. Opening speeds up to 100 inches per second minimize air infiltration and improve environmental control.
Defrost system. Heated side columns and defrost systems help virtually eliminate frost build-up. Look for a door with defrost options, such as an unheated or heated blower system.
Vinyl seals. Full-height vinyl weatherseals in side columns, edge-to-edge seals at the top of the door, and low-temperature vinyl seals along the bottom of high-performance doors provide a tight full-perimeter seal when the door is closed, reducing frost build-up and conserving energy.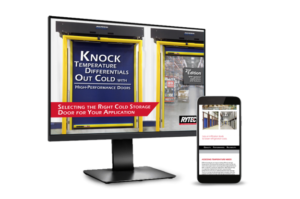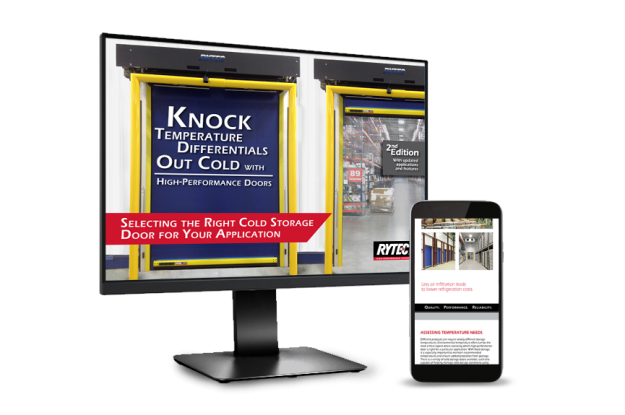 For more insights on how to minimize frost build-up at cold storage door areas, download our eBook, Cures for the Common Cold – Selecting the Right Cold Storage Door.
Is it time to upgrade your facility's cold storage doors? Contact us today to discuss your needs.