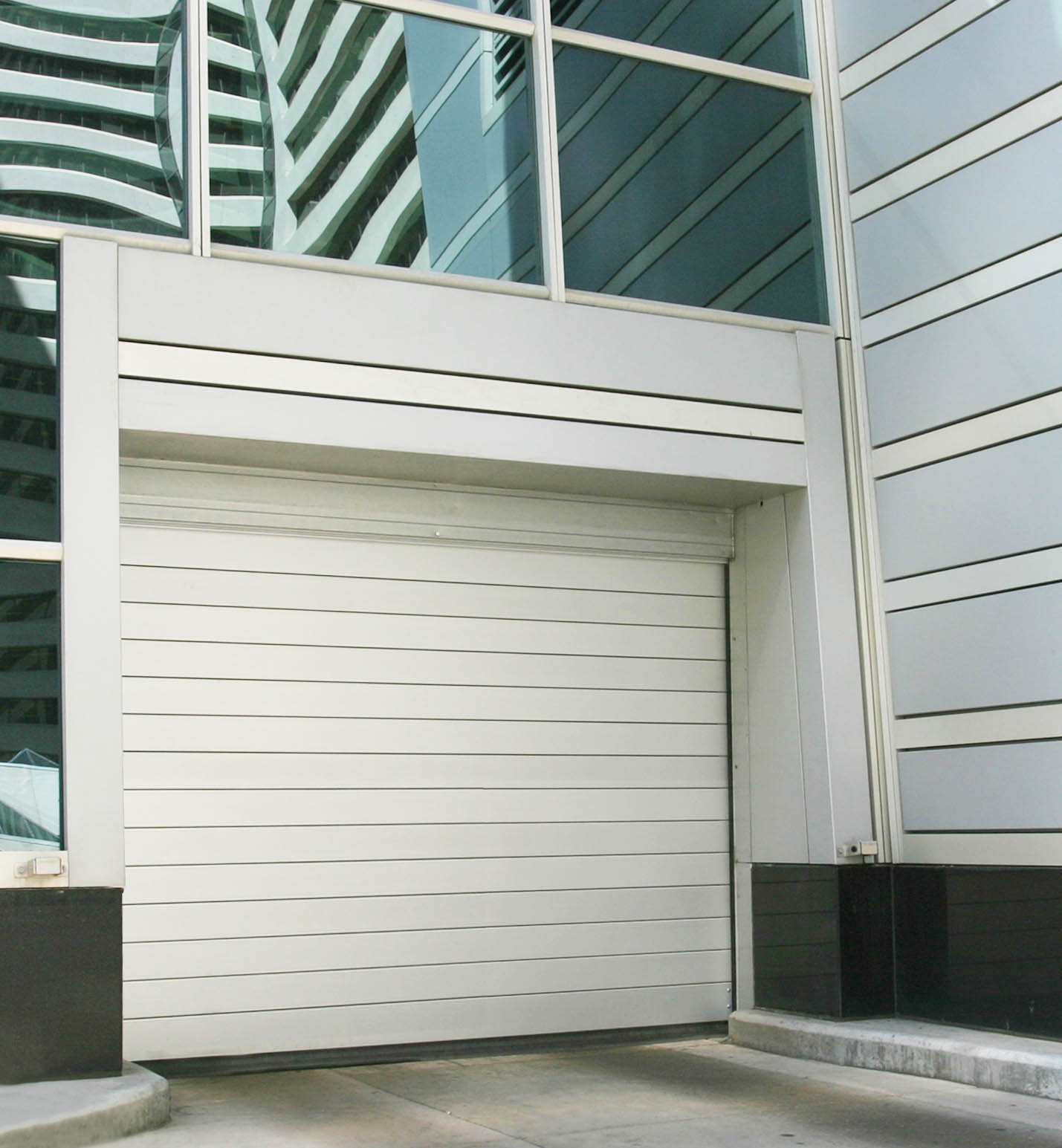 In high-end condominiums, apartment buildings and office buildings, the parking garage door is often highly visible to drivers and pedestrians. Because of this, architects attempt to balance the visual appeal of the door with the rest of the building.
High-performance doors are an excellent choice for parking facilities or upscale buildings that need to incorporate durability, strength and long-term security while being integrated into the overall aesthetic look and feel of the structure.
Design considerations for high-performance doors
Sophisticated appearance and modern aesthetics. The modern, crisp lines and high-quality materials used in today's high-performance doors coordinate with many architectural styles. They can be designed with stylish, attractive door slats and other design elements that enhance the look of the parking garage and building.
Many materials to choose from. High-performance doors come in a variety of materials that can complement virtually any building design, including fabric, rubber and metal.
Customizable panel features. Versatile panel customizations blend commercial functionality with residential, commercial and environmental appeal. Features include optional vision and ventilated slats as well as standard powder-coated slats. At Rytec, we also offer two tinted vision slat options. Our doors can combine solid with vented or vision slats to create a stylish look – yet with full functionality – for any parking structure.
Choice of colors. A wide selection of RAL classic or custom match colors help fit the visual appeal of individual structures, buildings and architectural requirements.
Durable materials. High-performance doors can withstand changing and harsh weather environments, from snow and salt to hurricanes. For example, some high-performance doors are exclusively designed with hurricane zone features such as heavy-duty reinforced hinges and aluminum slats that can withstand winds up to 175 miles per hour and impacts from small, wind-blown projectiles.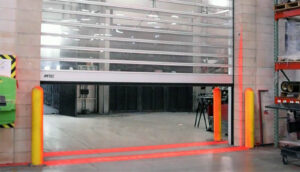 Multiple safety features. Safety is integrated into door functionality to minimize accidental impact events that could result in damage or injury. Common safety features include:
LED flashing threshold safety light strips or revolving traffic lights
Audible warning devices
Automatic edge sensors that reverse the door's motion or prevent it from closing if the doorway is obstructed
Motion or presence sensors that control open or close functionality if doorway traffic is detected
Adjustable timers within door control panels.
Low headroom clearance. High-performance doors often require less headroom than conventional doors, allowing them to fit a variety of applications including underground, street level and even free-standing parking structures.
Counterbalanced design. Some high-performance door models are designed with a counterweight or spring system. Typically used in higher traffic and higher wind load areas or where significant positive and negative pressure exists, these doors open by the release of stored energy in the counterweight or spring balance system.
Virtually unlimited technology options. Unlike conventional doors, high-performance doors can be equipped with a variety of high-tech options, including: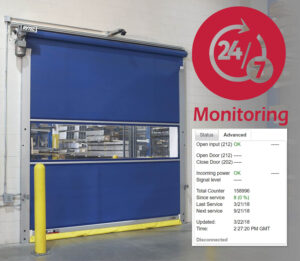 Door control actuators that provide easy movement through the door threshold, reduce the chance of contact with the door, control environment differentials with minimal open time, and maintain efficient traffic patterns
Touchless door controls and activation systems to reduce the spread of bacteria and viruses
Remote monitoring and management systems to open or close the door from anywhere, map multiple doors to easily set routes and priorities, and proactively initiate preventive maintenance and service schedules
Multiple options for access control, including Bluetooth-based technology, mobile apps, wireless key fobs and traditional key cards
A cloud-based access management portal that allows building owners to control access rights based on each resident's and user's unique needs
Programmable Logic Controllers (PLCs) to communicate with a variety of actuators/activators including card readers, induction loops, remote controls and push-buttons
Visual text displays to easily diagnose why a door won't close, which is essential in parking garages where security is paramount.
How can high-performance doors improve your building's parking structure and enhance your building's appeal?
Contact us today to discuss your needs.