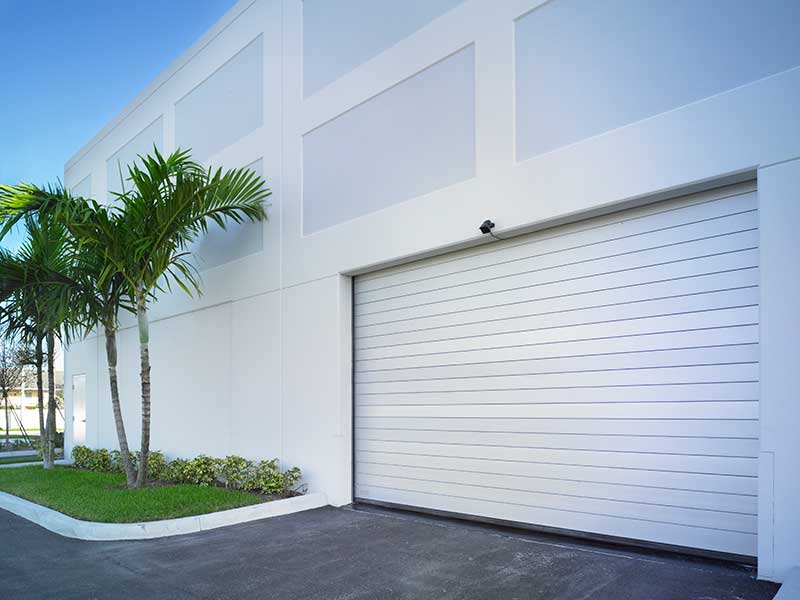 The 2021 Atlantic hurricane season was one of the most active and expensive on record, with damages totaling more than $80 billion. The 2022 hurricane season is predicted to be nearly as potent, with a strong possibility of damaging storms and costly repairs.
When hurricane season hits this year, will your auto dealership's doors be ready for whatever comes their way? With specialized high-performance doors, you can be ready for hurricanes – and the water, damaging winds and flying debris that come with them.
Engineered to Withstand a Hurricane
Commercial doors that can withstand hurricane-force winds and flying debris are essential to protecting your facility. If your overhead door is damaged, strong winds can cause a significant pressure increase inside the building, which can cause foundation damage and buckle walls. Wind-driven rain can also cause extensive damage.
Hurricane doors help keep rain and floodwaters out better than standard garage doors. Built for durability and strength, these high-performance doors will outlast standard garage doors and often hurricane shutters – and give your facility reliable protection throughout the year.
Florida Building Code Certified. Many states along the coast, such as Florida, have wind and building codes with which businesses must comply. Rytec's Spiral® HZ® (Hurricane Zone) door is the first high-speed, high-performance hurricane-rated door certified for compliance with Miami-Dade County and the Florida Building Codes. Our hurricane zone doors help you meet these codes and protect your valuable business while saving you money on maintenance and repairs.
Stand Up to Heavy Winds. Rytec's hurricane-rated doors are built to last in extreme conditions. The Spiral® HZ® and Spiral® LH® -HZ® doors can withstand winds up to 175 miles per hour as well as small debris impacts.
Hurricane-Rated Performance Specifications. Rytec hurricane-strength doors offer durable construction to stand up to heavy weather during hurricanes, protecting your building and assets. They feature double-walled, insulated 6-inch aluminum slats with rubber weather seals and a heavy-duty reinforced hinge system.
To ensure optimal performance in extreme weather conditions, Rytec Spiral® HZ® and Spiral® LH® -HZ® doors undergo negative pressure, positive pressure and large and small impact testing.
Watch How High Performance Doors Are Hurricane Tested: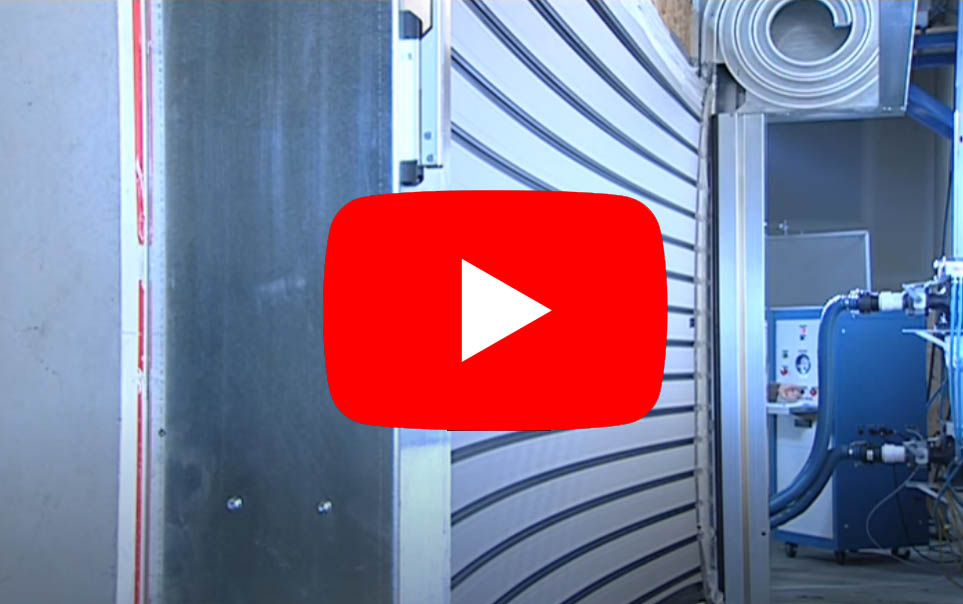 Click to watch video. – Rytec doors undergo hurricane-wind testing.
Low Headroom Option. The Spiral® LH® -HZ® (Low Headroom Hurricane Zone) door brings fast opening and closing speeds and high security to buildings with overhead space limitations.
An Elegant Solution. Don't sacrifice functionality for appearance. Unlike traditional overhead doors and hurricane shutters, high-performance hurricane doors provide simpler installation, lower maintenance – and an upscale look that delivers a "wow" factor to your customers.
Protect your business with hurricane-strength doors from Rytec. Learn more about Rytec's hurricane-rated doors here. Or contact us for more information.
Miami-Dade County, Florida NOA No. 17-1106.02, 11/8/2022. Florida Building Code: FL# FL16612.