Spiral® High-Performance Door
The Spiral® commercial overhead door offers high-speed operation for high-traffic situations and rigid aluminum slat construction that eliminates the need for a second security door. Crisp lines give the Spiral door a stylish look that's great for many types of commercial, automotive retail, government, institutional and industrial applications. When considering an overhead coiling door the Spiral door is known as the most secure option for automotive dealerships, government, parking, and security needs. 
Spiral door is backed by a 5-year limited warranty on motor/mechanical components and materials, plus a 2-year limited warranty on electrical components.
The Rytec Spiral® door portfolio includes models certified to withstand winds up to 175 miles per hour. See our hurricane-rated doors.
No metal-to-metal contact reduces wear on the door panel and offers fast, quiet operation.
Opening speeds up to 60 inches per second allow for improved traffic flow and enhanced customer perception.
Counterbalance system, patented spiral design and AC drive reduce wear and increase door longevity, with minimal preventative maintenance.
Double walled aluminum slats, integral rubber weatherseals and heavy-duty hinge system provide solid security.
SmartSurround™ Advanced Detection & Alert System combines optical light curtains to monitor traffic and visual safety lights – all in one.
Advanced3 Light Curtain Safety System continuously monitors door opening.
Mechanical brake release lever allows door opening in the event of power failure.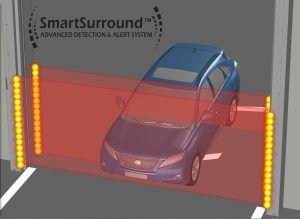 SmartSurround™ Advanced Detection and Alert System
Advanced software features next-generation pattern recognition and traffic-sensing technology
4-corner perimeter guard produced by artificial intelligence, optical light curtains and high-intensity LED signaling lights
Ideal for high-traffic areas where both vehicles and pedestrians are present
Double-walled 6-inch aluminum slats
Integral weatherseal between the aluminum slats
Heavy-duty hinge system for door panel assembly
Durable powder coated steel side columns and head console (excludes US/R models)
Extension springs in side column
Insulated slats
Vision slats
Ventilated slats
Hood and motor covers
Classic RAL and custom color match powder coated finish
Electric reversing edge with Ry-Wi® Wireless System
Spiral® Pre-Wired Premium Package (size restrictions)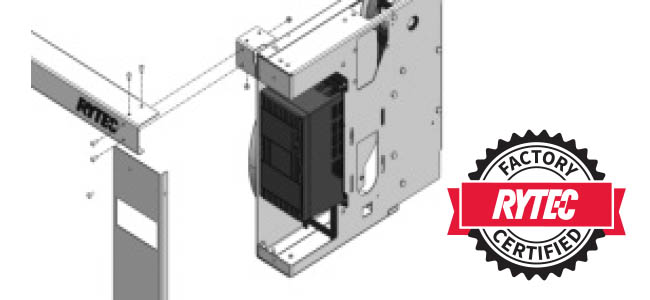 Optional Pre-Wired Premium Package
Reduces electrical connections by over 90% requiring no need to access System 4 which is mounted in head assembly
Typical electrical installation – including power supply and activation, can be completed in two hours or less
Enhanced Aesthetics – minimal conduit and wiring with multiple mounting configurations with smaller compact display unit
Product Sheets
Manuals
Drawings
Architect Resources
Product Sheets
Manuals
Drawings
Architect Resources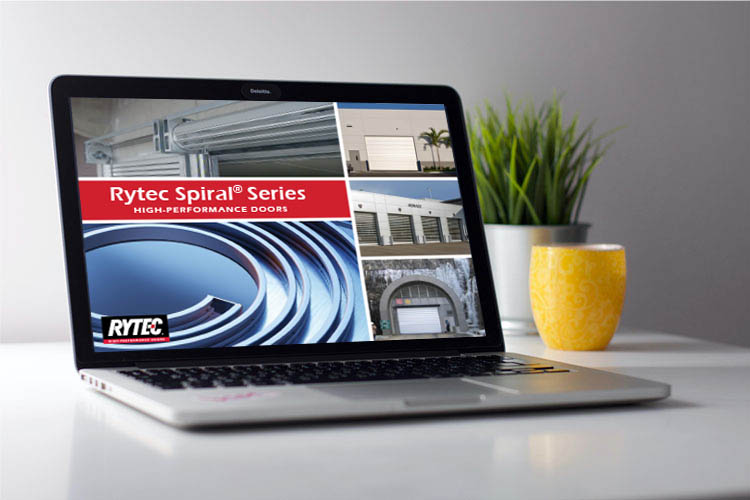 Benefits & Advantages of the Patented Rytec Spiral High-Performance Doors
Download our free guide outlining what makes the Rytec Spiral Door perfect for any type of application and the wide range of features that can be customized for individual door needs.