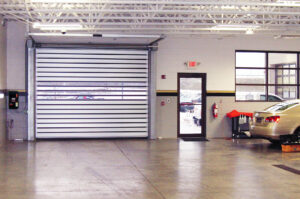 When designing a new auto dealership or retrofitting doors in existing buildings, architects are sometimes required to fit them into tight spaces. In challenging applications like these, low-headroom doors provide all the performance benefits of modern high-performance doors – including aesthetics, speed and quiet operation – in a more compact design.
Here are the advantages that high-performance, low-headroom doors can deliver to your dealership:
They require less head clearance. Low-headroom doors require less headroom than other doors, allowing you to maximize performance when there's not enough vertical space to install a regular high-performance door.
For example, Rytec's Spiral® LH® door is engineered for low-headroom applications requiring only 11 inches of clearance. In addition, a special track design allows a door to fit with as little as ~10 inches of clearance.
They're great for tight spaces. Spiral LH doors can be deployed in almost any environment with low ceilings and low joists, or applications with ramped entrances or steep grades. They meet low-headroom garage door requirements for commercial structures like auto dealerships as well as parking applications.
No special equipment is needed. Unlike other doors on the market, Rytec Spiral LH doors can fit in tight spaces without special brackets, track modifications or conversion kits.
Fast open and close rates. High-performance doors open and close quickly to ensure safety, energy efficiency and security. Rytec Spiral LH doors have a compact, variable-speed motor that achieves opening speeds up to 100 inches per second within a smaller footprint.
Flexible design. Low-headroom doors give auto dealership designers greater flexibility to design aesthetically pleasing doorways with maximum functionality.
See why a Spiral LH door might be right for your dealership.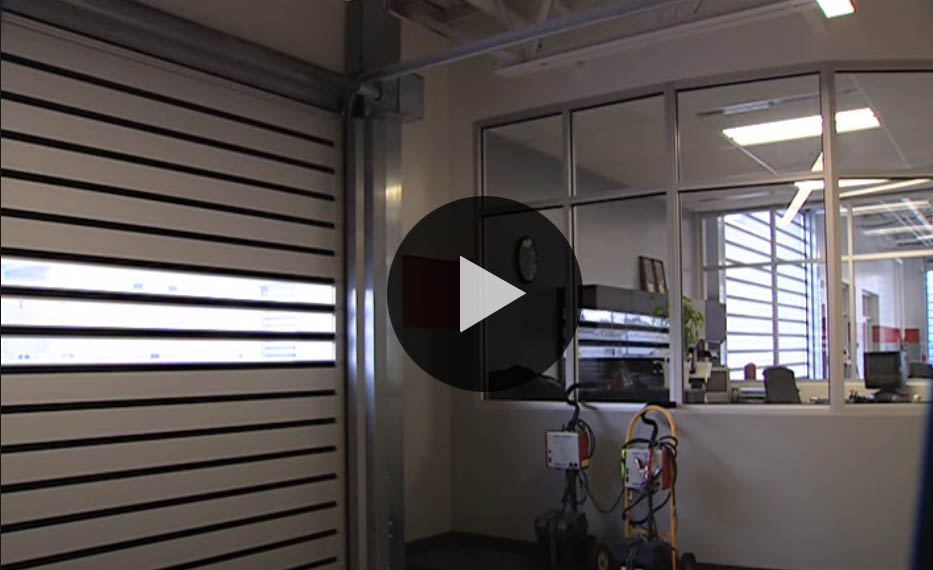 Contact us today for more information on how a Rytec door can benefit your dealership.
---
Visit us at the virtual NADA show!
See Rytec at the National Auto Dealership Association (NADA) Show February 9-11, 2021. The NADA Show – virtual in 2021 – it is the industry's largest marketplace of products and technologies geared toward auto dealerships across the country and offers a full program of innovative products, emerging trends and networking opportunities for all areas of your business.